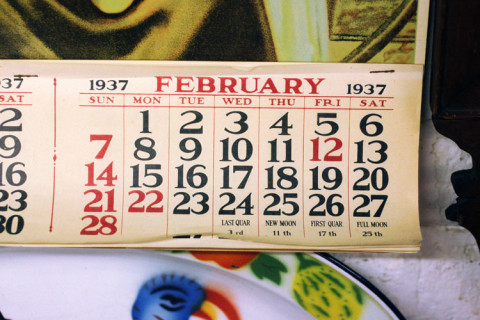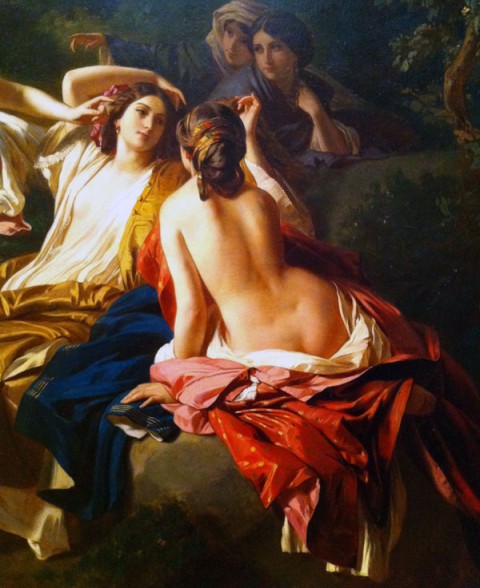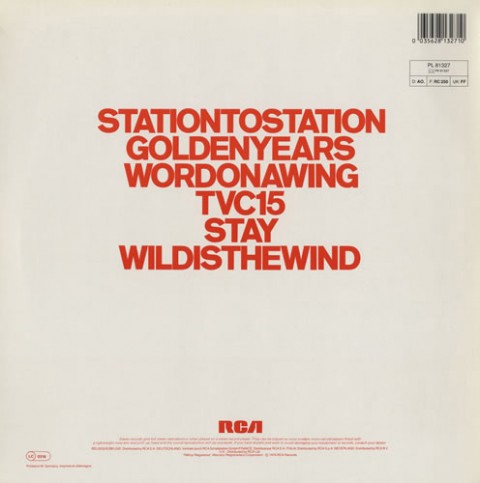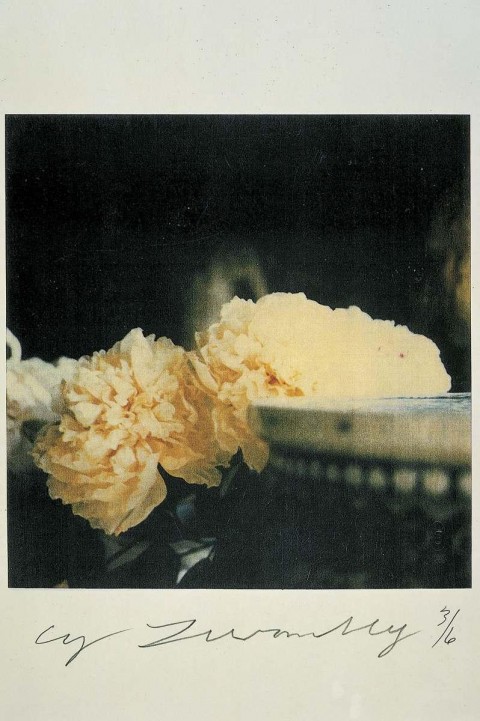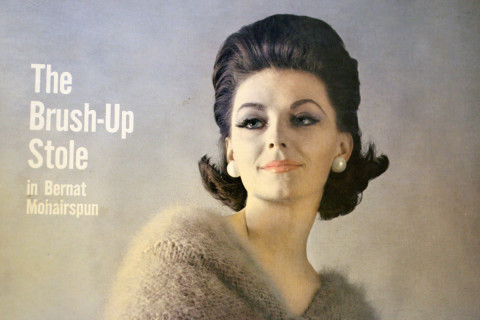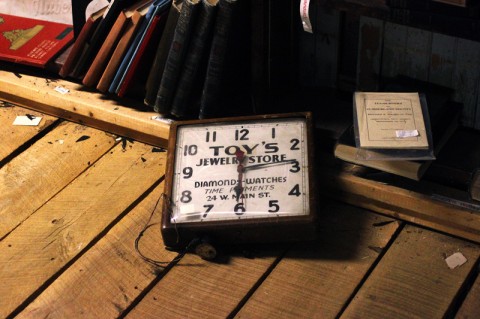 So anyway, where were we? Over the past two months or so, out and about, etc…stopped to admire a swatch of an old calendar in the motley basement of an antique shop in Bethany Beach, Maryland. By the way, the unfamiliar holidays on the 12th and 22nd? Lincoln and Washington's birthdays, respectively. Consolidated in '71.
Mesmerized by the upholstered sensuality of Franz Xaver Winterhalter's painting Florinda (1852) at the Met. Based on a lusty Spanish legend this florid masterwork once hung directly opposite Queen Victoria and Prince Albert's writing desks. The queen described it, in a parody of decorum, as "a most lovely picture containing a group of beautiful women, half life size" – which is certainly one way of putting it.
Abruptly struck one evening by the the type on the back of Bowie's Station to Station – what a perfect expression of the record itself – stark Teutonic cool shot thorough with a hotblooded stream of consciousness. Had never seen these Cy Twombly Polaroid prints of flowers – gorgeous, a real mix of modes from swatches of painterly realism to scratchy color fields. The Brush-Up Stole, now in Bernat Mohairspun! What a regal, atmospheric image, yes? Saw it poking up from a brace of vintage woman's shoes in the walk-in closet of a shop in Ballston Spa, New York. Hey, look at that clock… Returning to our regular, daily-ish broadcasts, then. Welcome back.