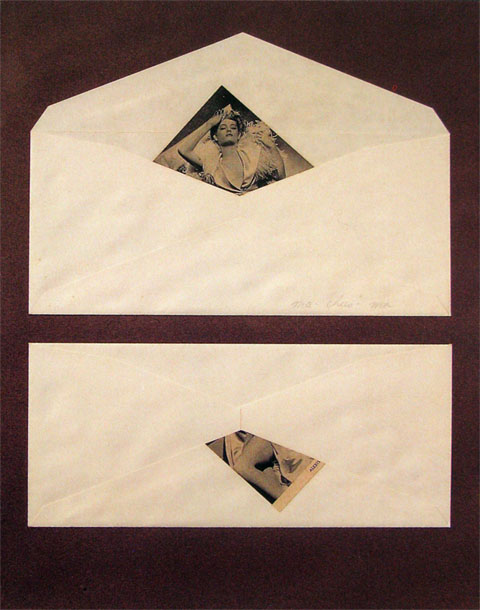 At 17, Patti Anne Smith reinvented herself as Alexis, taking the name of a fading movie star. With this new identify, Smith became a living collage, a layering of her original self and a celebrity she'd never met.

In the 1970s, as minimalism collided with conceptualism, Smith studied with Vija Celmins and Robert Irwin at UC Irvine. Recycling discarded matchbooks, clippings, menus, playing cards, license plates, movie posters, swizzle sticks and bowling balls, Smith pioneered an approach to assemblage, making collages and installations that comment on the moral lapses and flimsy psychology of American culture. Aphorisms attached to her work are by the famous and infamous, from Walt Whitman and Charlie Chan to Richard Nixon and Prince. They are cryptic, witty and poignant.

Venice at the edge of the Pacific was founded as an amusement park in 1904. By the late '60s it was run down, cheap and dangerous, ideal for artists, hookers and drug dealers. In 1972, working for an architect named Frank Gehry, Smith moved into a storefront loft at 1907 Lincoln Blvd. The open room had a vibe. It had just been the workshop of techno-wizard Jake Brogan, then formulating prototypes for Gehry's cardboard tables and chairs.

Smith became a star of a generation that includes L.A. artists Barbara Haskell, Chris Burden, Mike Kelly and Carole Caroompas. It took a lot of stuff to keep shining. She hoarded finds from thrift stores, back alley garbage bins, roadside diners, hotels, motels and restaurants. Everything came back to the loft where she lived and worked, cooking up her meals and her art. For three decades, Smith created work for shows on both coasts, including a retrospective at New York's Whitney Museum of American Art.

(excerpt from LA Times, May 16, 2009 by Sam Watters)