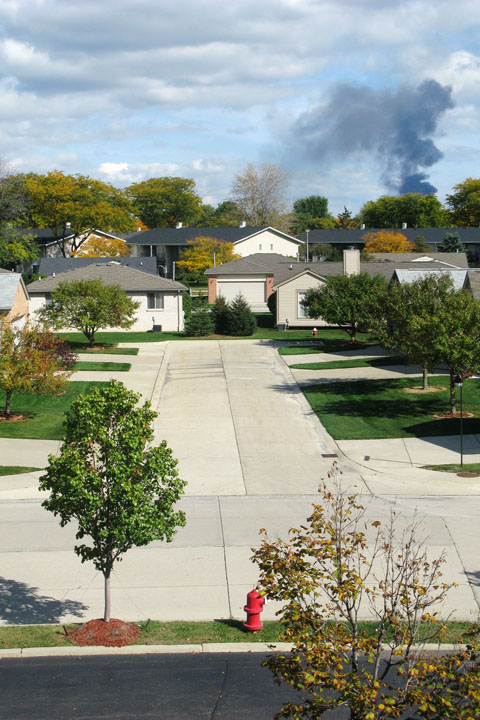 Warren, MI, 35mm film, 2008
So strange… This suburban neighborhood was jammed between a cluster of extended stay hotels off a major trunk road in Warren, a suburb of Detroit. It seemed so cut off from its surroundings it might as well have had a glass dome over it. Everything seemed to stop at its perimeter: the pavement, the landscaping, even the weather and ambient light conditions seemed to terminate abruptly.  The scale seemed surreal, just slightly shrunken. For the entire duration of my stay in the adjacent hotel I never saw a single instance of human activity. Adding a final ominous flourish to the vignette was the plume of clotted gray smoke rising in the distance.
That plume is the link to another oddity…

There is an uncanny echo between this photograph and the cover of Bad Religion's Southern California punk masterpiece Suffer. It's virtually the same neighborhood, color scheme, atmospherics, etc… even down to the little red accents, the fire hydrant in my shot and the sneakers and car on the cover.