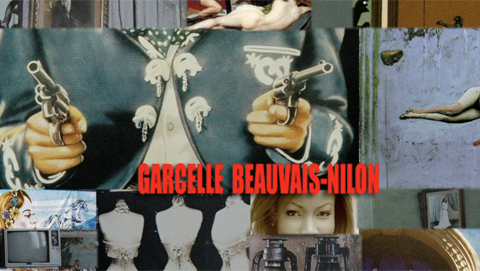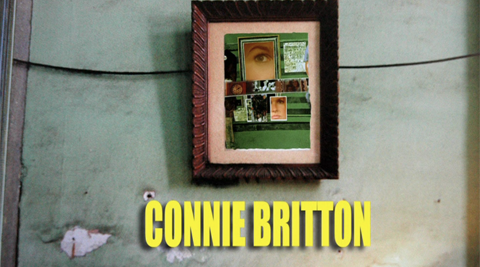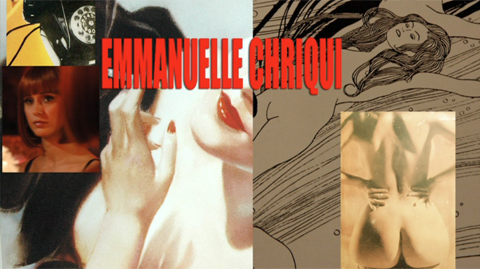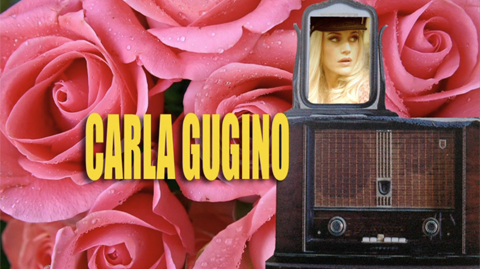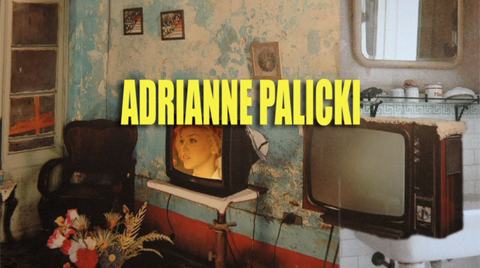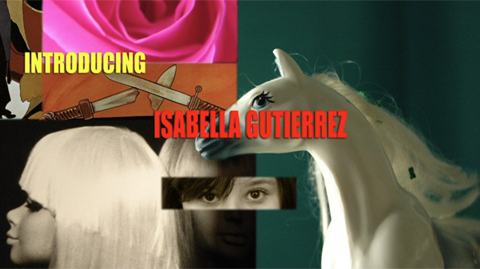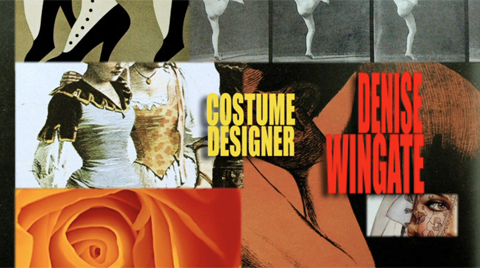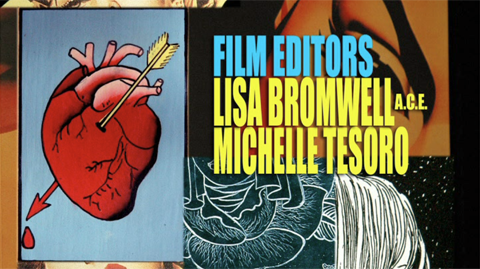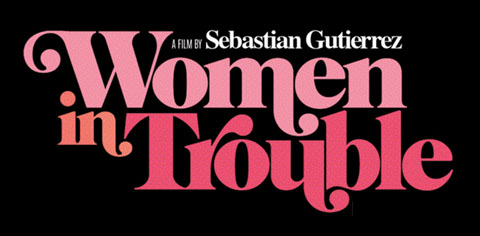 Stills from the fantastic opening credits from the flick Women in Trouble, directed by Sebastien Guterrez, just out on DVD. Very reminiscent of the work of Los Angeles based collagist Alexis Smith. Smith is among my absolute favorite artists – inexplicably examples of her work are really scarce online. (That will be addressed, soon, in a future post. For now, a smattering here.) Basically she's the Hannah Hoch of Hollywood, using the deadpan Dada grammar of collage to reconfigure and re frame shards of entertainment culture in poignant and profound ways…. which is what I love about the Women in Trouble credits. Gorgeous!
Anyway, the movie follows the intertwining bottle rocket trails of 8 or so LA women in the course of a single madcap day. One reviewer compared it to George Cuckor's the Women if it were directed by Pedro Almodóvar. Right on, broadly speaking. The debt to Almodóvar is deep, explicit and acknowledged – strong sexy female leads, bracing vulgarity, and genuine pathos, all swirling in a melodramatic bisque. It's really good – not one for the ages, but a fab, saucy entertainment with heart.
It's charm, however, is burnished by unexpectedly satisfying details in and surrounding the flick… The design in support of the film is excellent – besides the credit sequence, the title type and the  sixties pop inspired poster are particularly good. Oh, and the the soundtrack is by pop-psych legend Robin Hitchcock.
The biggest surprise, however, is this whole Carla Gugino/Elektra Luxx thing. Let me explain. Gugino has had a solid string of TV and movie roles, playing an agent on Entourage, and the lead role in the detective drama Karen Sisco. She's also known for the small but geek-fave role as the original Sally Jupiter in the Watchmen adaptation… In Women in Trouble Gugino plays blue movie star Elektra Luxx.
So, ostensibly to promote Women in Trouble, she launches a blog behind the persona of Luxx. So far, standard viral promo fare, right? Well, during the past year she's saluted cats as disparate as Modesty Blaise actress Monica Viiti, Bedazzled director Stanley Donnen, Giant Sand's Howe Gelb, and synth maestro Geogrio Moroder. She penned a mash note to beloved Rochester garage legends the Chesterfield Kings, and is breathlessly awaiting the release of the new New Pornographers album. She clued readers into the obscure lo-fi psych of the Capstan Shafts. She posted the single best pictures of Linda Carter as Wonder Women ever. And she celebrates every weekend by posting glamour shots of, at first, Anita Ekberg, and now Sophia Loren. And, in an uncanny overlap with this here blog, posted not only about God Help the Girl, the distaff spin off of Belle & Sebastian, but a wrote an appreciation of the obscure Fellini/Manara comic Trip To Tullum.
All in all, a staggering level of hep-ness… As a result, my enthusiasm for her enthusiasms certainly gooses my enthusiasm for the movie. In any case, Women in Trouble is well worth seeing, the credits deserve a huzzah for thier artfulness, and Carla Gugino/Elektra Luxx's blog is well, well, worth visiting regularly. Good show all around!