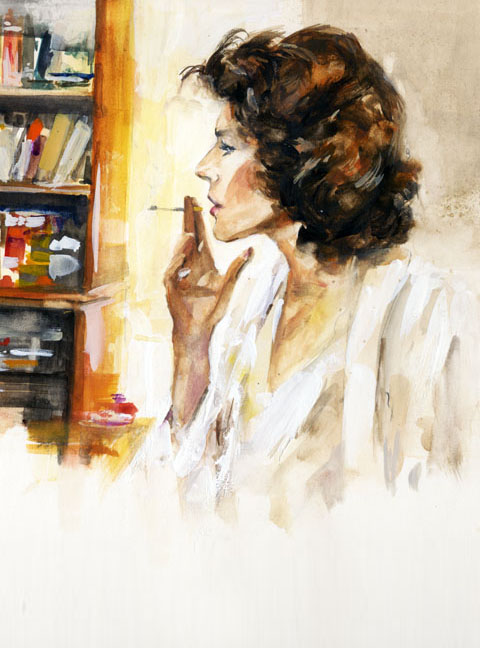 Un croquis rapide alla prima gouache de la sexy, chic et formidible Fanny Ardant …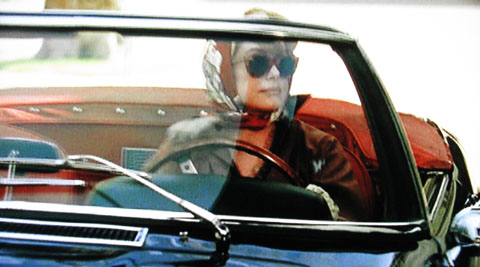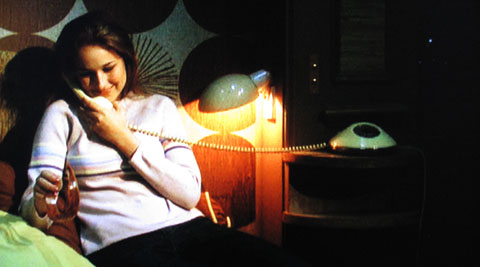 Over here, we are big, big fans of Stephen Frears'  Dangerous Liaisons… The diabolical vicissitudes of seduction and betrayal, the costuming, the alabaster powdered decolletage, the Malkovich, all (with a Keanu shaped exception) awesome… Anyway, we recently watched Milos Forman's competing interpretation, Valmont – meh… dramatically flatter, and while Colin "Darcy" Firth works for those with Firth shaped affections, not really feeling the Annette Benning/Meg Tilly/Fairuza Balk troika. However, this did lead to further research on the original book and other adaptations and…. goodness gracious jackpot!
The French recently staged a sumptuous new adaptation. The setting has been brilliantly transposed to the mid 1960's. Mid century modern cars, furniture, costumes by Jean Paul Gaultier. A sultry and rapacious Catherine Deneuve and a smoldering, pouty, Adam Ant-y Rupert Everett preside over the lurid machinations, Nastassja Kinski (!!!), and a surprisingly sexy Leelee Sobieski are the innocents consumed and corrupted. Filmed as a TV mini-series, the longer running time allows for more dimension and nuance, which heightens and intensifies an already rich stew of hothouse melodrama. The new standard. Netfix link here.