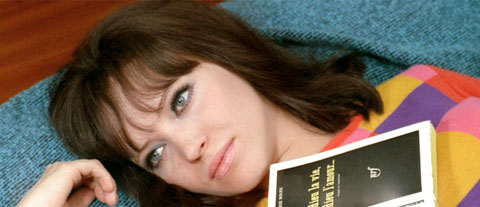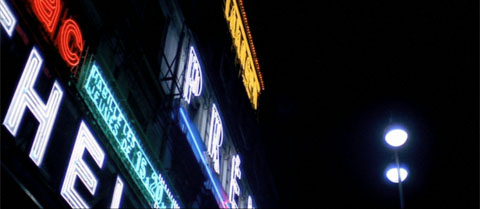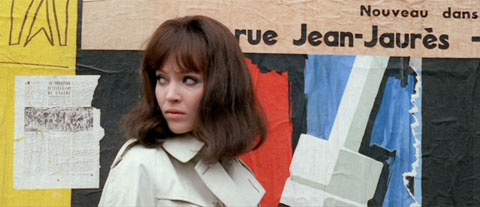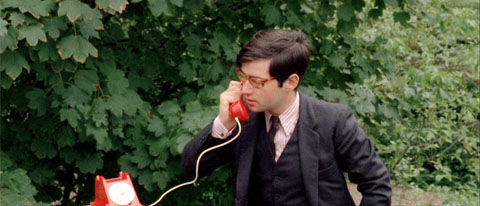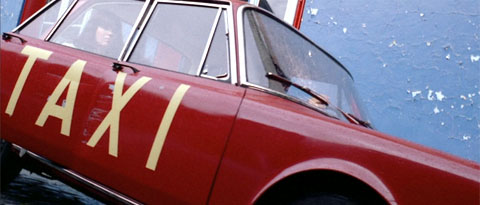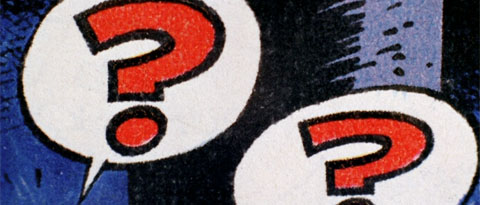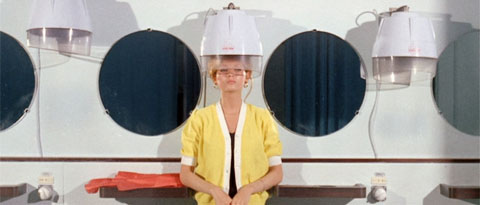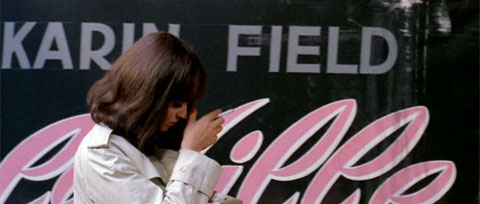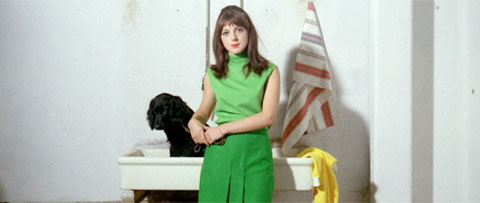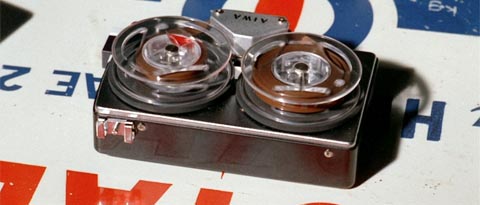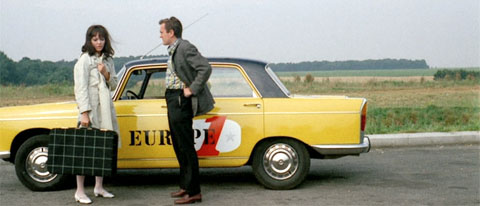 The stills above are taken from Jean-Luc Godard's Made in USA. Made in 1966, it was an unauthorized adaptation of Donald Westlake's the Jugger, featuring the adventures of Parker, a hard-boiled thief – the same character played by Lee Marvin in John Boorman's 1967 classic Point Blank. (Parker was also recently adapted by Darwyn Cooke in an amazing graphic novel, the Hunter)
The movie is a squirrelly one. On the one hand, visually, it's perfectly captivating. It is composed like a comic book, all bright colors shot rigidly against stark backgrounds.The stills speak for themselves – Scene after scene, the movie is farrago of pop art, mod fashion, and commercial signage. The dialog could be in Tasmanian and it wouldn't matter a smidgen – it's still a flat out sock knocker.
Which it might as well be, because the movie scarcely makes any sense at all. It's confusing, deadpan, stiff, meandering, and plot-wise, essentially indecipherable. A decoder ring is provided on the Criterion Edition DVD in the form of a short interview with two Godard scholars. According to them, the flick is simultaneously a passionate love letter to, and a fierce rejection of, American films and culture, as well as a record of the disintegration of one of two concurrent love affairs. It is also, obviously, French. Enjoy it any way you see fit.