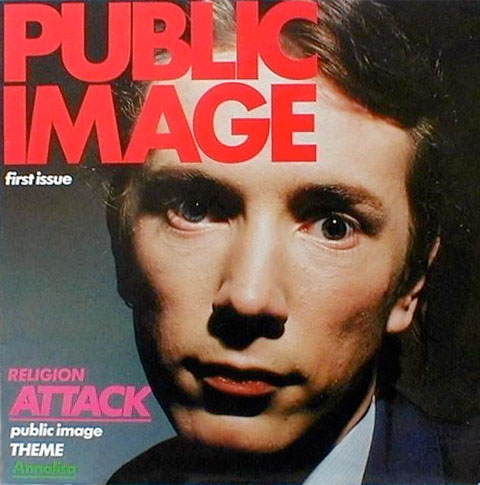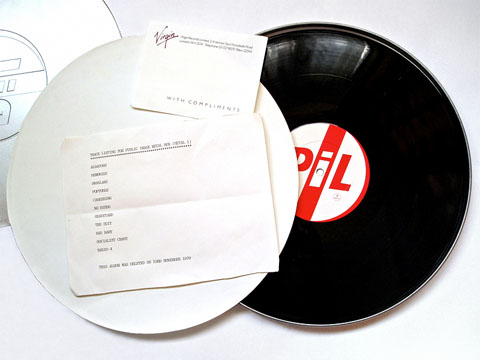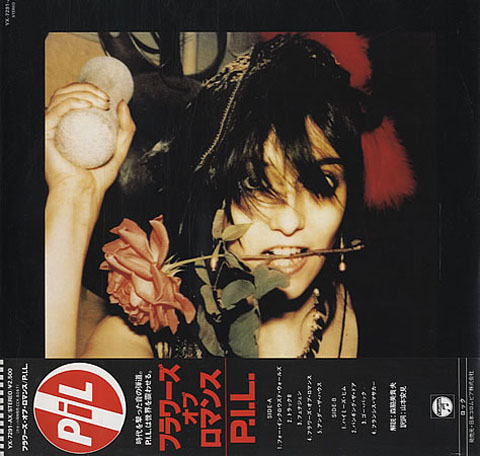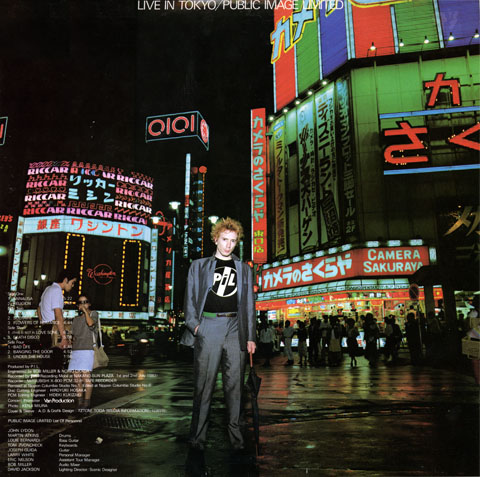 In retrospect, the album cover designs of the early releases by Public Image Limited constitute one hell of a brilliant run. By his own admission John Lydon's music has been basically a big conceptual media prank, playing with, subverting, and looting the whole notion of the public image. Therefore it's no surprise that packaging and design figured so heavily in his work from the very beginning.
Arguably British tabloids were the closest things in the cultural landscape, both aesthetically and attitudinally, to punk rock, so it was fitting that Never Mind The Bollocks was designed like a cross between a tabloid and a ransom note (which, incidentally is an apt description of the record itself.)
With Public Image Limited, those influences and themes became more sophisticated and overt. The mock slick magazine design of the debut was an ironic riposte to the expected image of Lydon as a young savage. This was followed by the unprecedented, and justly celebrated, configuration of 1980's Metal Box – 3 12inch singles in a, um, metal box. After that came the aggressively sexy glamorous cover for 1981's Flowers of Romance. Among other things, it strikingly prefigures the the snapshot aesthetic of current fashion and nightlife photographers like Nikola Tamindzic and, ugh, that skeezy doofus Terry Richardson. The sleeper of the bunch is the cover of 1983's cynically bland cash-in Live in Tokyo – shot and composed perfectly. Dig the way the commercial riot of neon signage converges and perfectly frames the iconic PiL logo, interrupted only briefly by Lydon's fab shiny suit.
What ties it all together is the same tension that animates the music – a constant flickering between art and commerce, sincerity and fakery, and, ultimately, what is false and worthless and what is true and enduring.
Public Image Limited: Public Image: [download]

[audio:https://shepelavy.com/audio/PIL_PublicImage.mp3]

Public Image Limited: Careering (astonishing BBC version): [download]

[audio:https://shepelavy.com/audio/PIL_CareeringBBCSession.mp3]