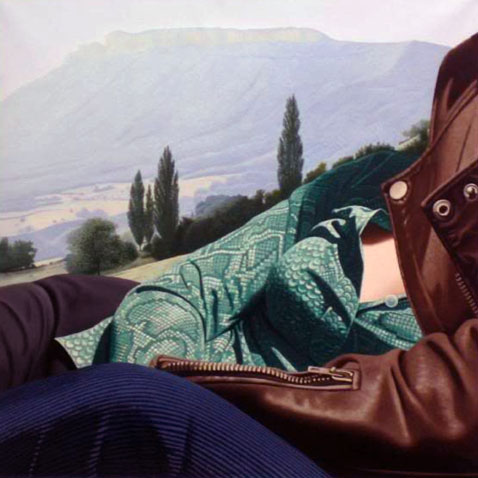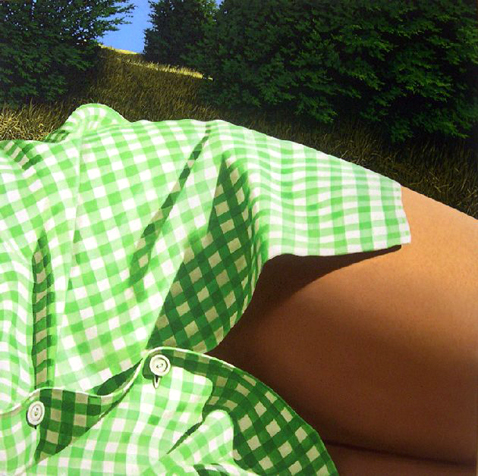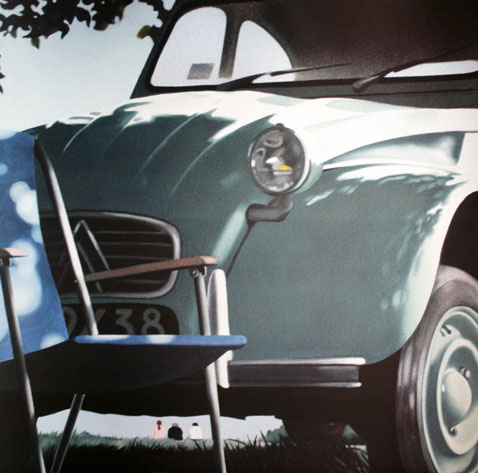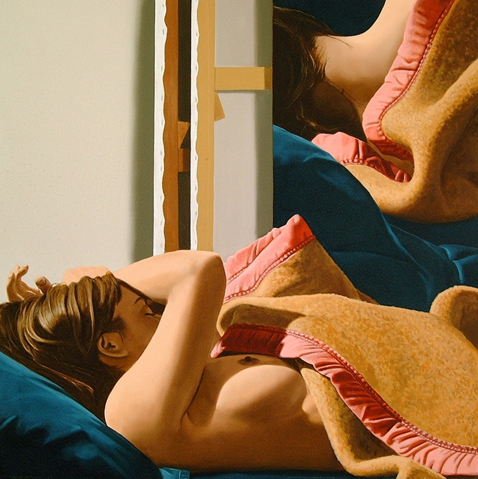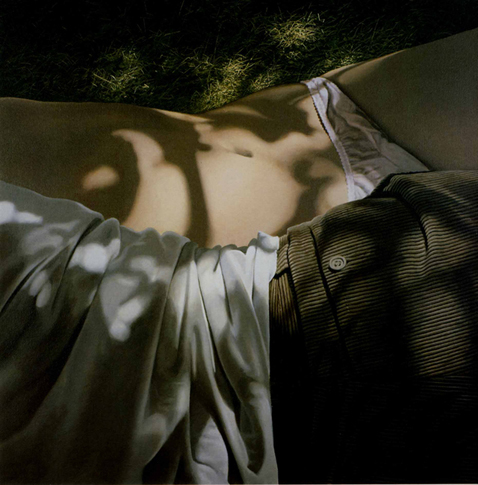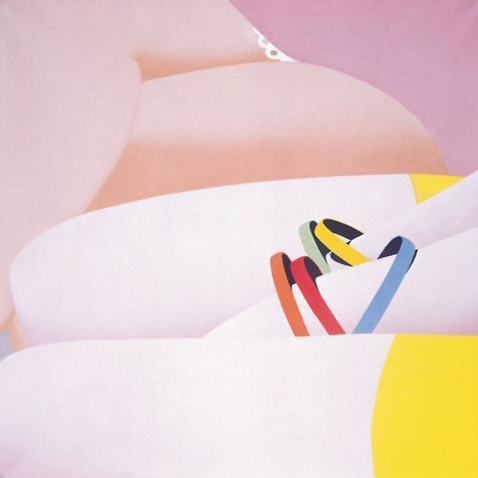 Over the weekend I scored Martin Amis' The Pregnant Widow. What a knockout cover! What stuck me was the how powerful both the formal and narrative aspects of the painting were. The composition was riveting – this tightly packed moment given epic scale – and the weight of shared experience slung between the two figures was palpable. From what I know of the book's plot and themes, which follow the tumultuous vicissitudes of a group of friends spending the summer in a remote Italian castle, it seemed a note-perfect choice – marred only by completely ham handed typesetting and design.
The painting, Il ne se plaignait jamais… (He never complained…), from 1976, is the work of the French painter Gerard Schlosser. Schlosser is most closly associated with the Narrative Figuration movement, a distinctly French mash-up of Pop and Photorealism.
His early work was rooted far more in a sexy cartoon pop aesthetic – like a combination of Guy Peellaert and Tom Wesselmann. As he evolved the work became more overtly photo-realistic, but just as meticulously staged – details are purposefully buy vicodin hp online exaggerated, extraneous objects removed, everything is framed and arranged for as much narrative impact as any comic book panel. One critic described this dynamic perfectly, that for Schlosser, "framing is never a trivial gesture. It tightens the most significant narrative element, the small detail that summarizes the essence of a moment."
What I love about his paintings is that they transmit on four equally powerful frequencies. They are wonderfully composed realist abstractions. They contain a powerful dose of concentrated storytelling. They celebrate the figure as landscape. And they frame a vantage point that is the very definition of intimacy – conversational, sexual, relational – in a way that is incredibly potent and evocative. They're artful, moving, brazenly sexy, and, as Blackadder might say, as French as a pair of self removing trousers.
(Schlosser's work is scattered about the web. Most of the sites are in French. No English monograph seems to exist. There are at least three French ones, a bit pricey and all difficult, it seems, to obtain)