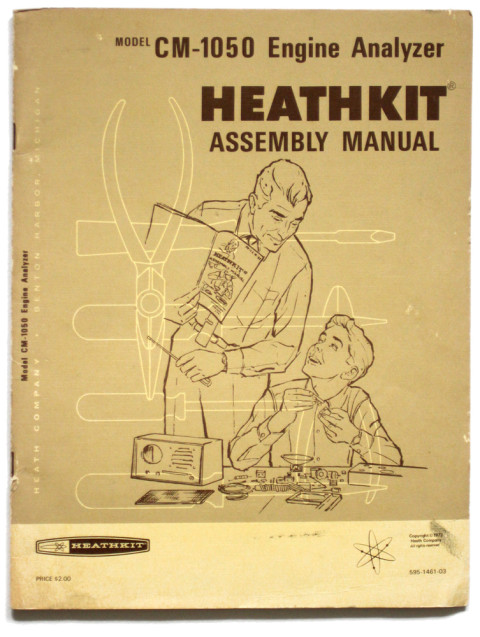 This feels about right, this vignette on the cover of this old HeathKit manual, when I think about my dad, about him being my dad, being his son, and being me. We did a lot of this kind of stuff – building things, kits, electronics, etc… the dynamics of the scene feel very familiar, a working sketch of many genuine memories.  There's a lot of each of us woven up in the idea of HeathKits.
For him it was a part of his love of understanding the underlying mechanics of how things worked. In this case the project was an Automotive Engine Analyzer. He also build a Vacuum Tube Volt-meter. It's apt that he liked to put together devices whose purpose was to evaluate other devices. A profound pleasure for him, I think.
For us, then, it was a bridge, a dense lattice that bound us in the moment, and bound us thereafter. Making, doing, building, learning, understanding, crafting. Many of my fondest, most deeply held moments with him, in retrospect felt like this – like the cover, like HeathKit moments.
Below is a metronome we built together. It's been with me for decades and it's still one of my absolute favorite objects – built well, simple, natty looking, reliable, and steady – always steady…