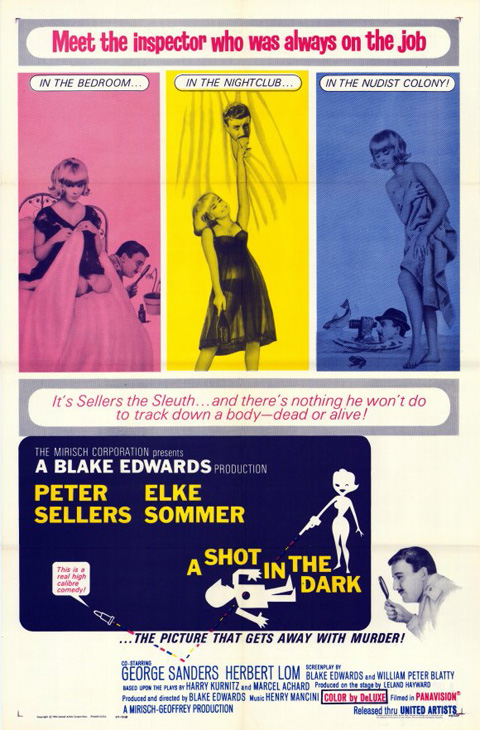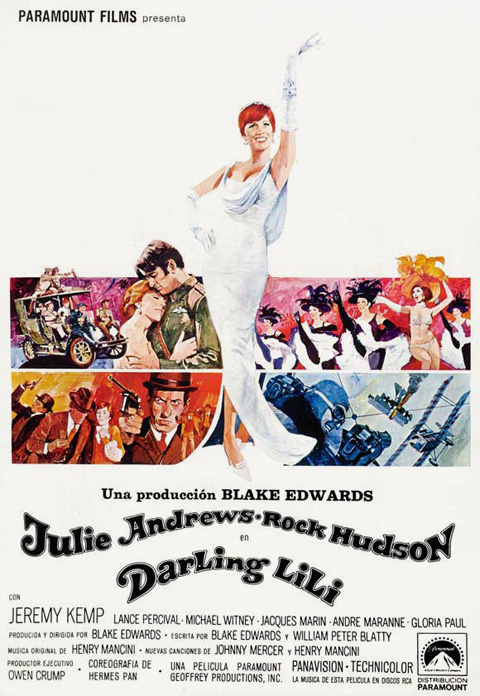 Few movie directors have given me more sheer pleasure than Blake Edwards, who died last week. I adore the widely underestimated 10 (1979), which over the decades has developed an undeserved and cheap reputation as merely a Bo Derek ogle-fest. Actually, it's a sophisticated mid-life crisis farce, and perfectly illustrates the best of Edwards' sensibility – witty, sharp, smart, brilliantly physical, elegant, bracingly vulgar, lusty, and really, really, really funny. I never tire of watching the Party (1968), Edwards' monument to Peter Sellers' gifts as a mimic and physical comedian (the inclusion of the fetching Claudine Longet doesn't hurt either)
He is just as rewarding in other modes besides comedy – Experiment in Terror (1962) is a tightly wound little thriller with an ace soundtrack; Darling Lili (1969) is a fascinating passion project, a epic melodramatic spy musical starring his wife-to-be, Julie Andrews. Lili was mangled by studio interference, an experience that then inspired S.O.B. (1981), one of the great venomous Hollywood satires, starring the magnificent Richard Mulligan, from TV's Soap.
Above all, though, I cherish the first two Clouseau flicks, The Pink Panther (1963)and Shot in the Dark (1964). (Even the trailers for these films, here & here, are fantastic.) They are supreme achievements – cathedrals of hilarity – that elicit laughter so pure, so hearty that they re-affirm, I think, something of the miracle of human existence.