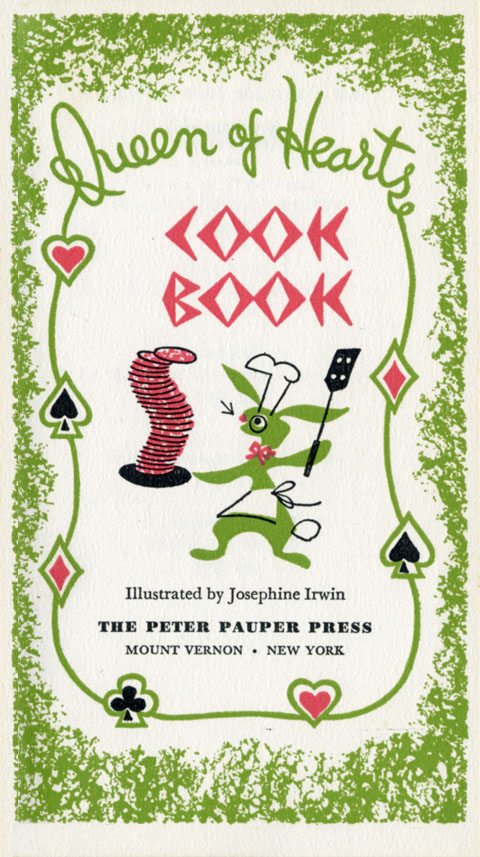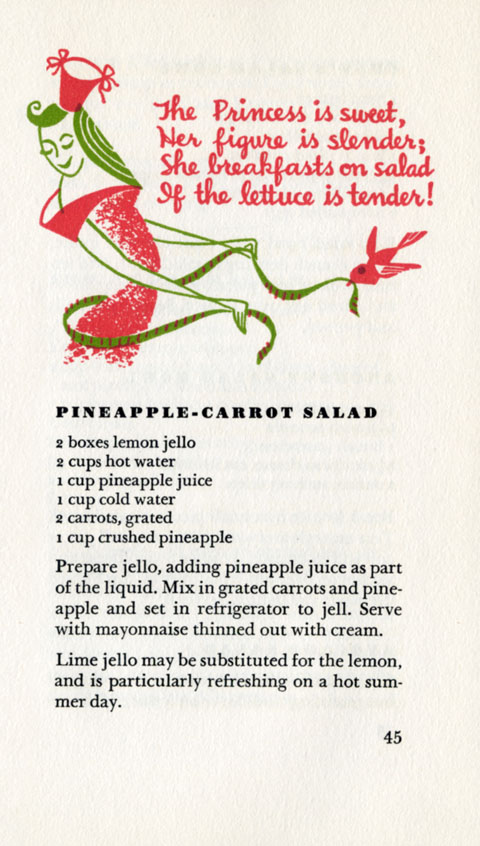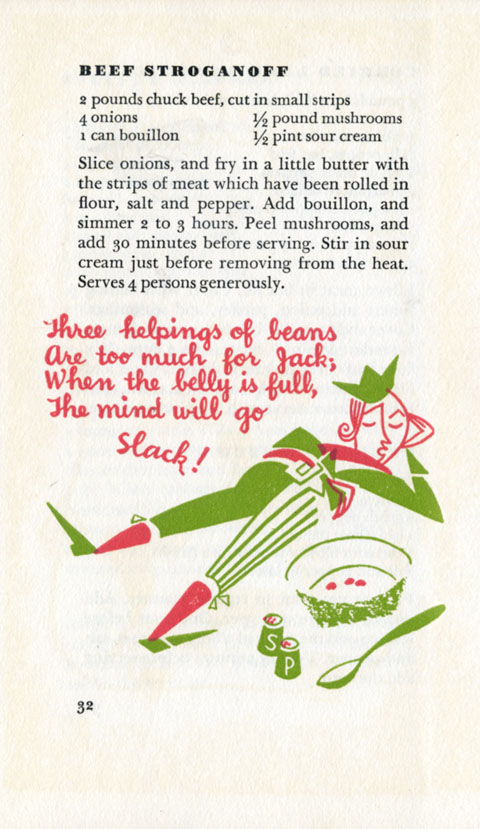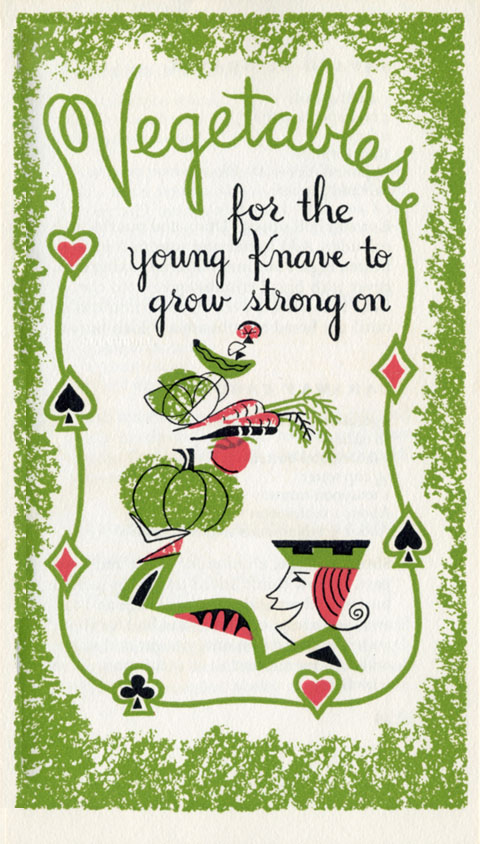 Found this treasure over the holidays. It rings all the bells – charming line art and hand drawn type, gorgeously sturdy and nuanced typesetting, substantial textured stock, all printed with flair and care.
Also, the recipes themselves are awesome – 50's era comfort foods, full of egg, onion soup mix, cream, anchovy, steaks, chops, Jello, Roquefort blue and crumbled bacon. Yum.
A quick scan of the Internets yields little additional info on this cutie. Peter Pauper Press, according to their site, has been at it since 1928, but now churns out a sea of uninspired buy generic vicodin novelty books and journals that clog the front of Barnes & Noble. More sadly yet, nothing on illustrator Josephine Irwin, who, judging from this work, had quite the knack. I can tell you that its part of a series – when I found this one it was nestled with four or five of it's siblings. I wince at not having snagged them all. Well, if you ever find yourselves on Rt. 52 between Pennsylvania and Delaware, deep in Wyeth country, the place is called Barbara's Books….