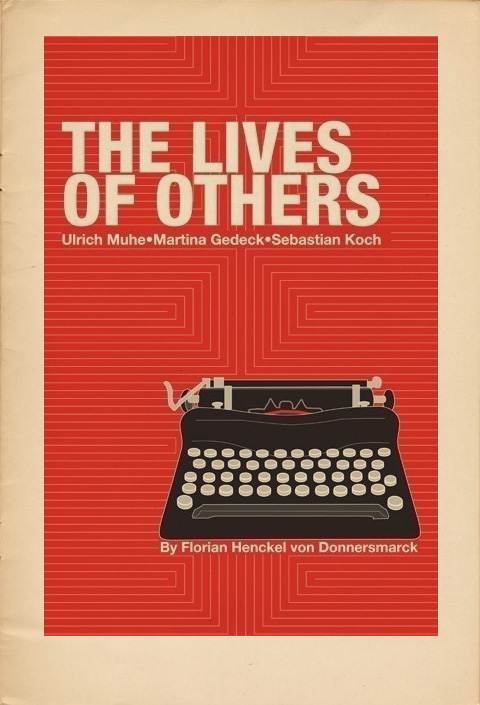 The Lives of Others is among my absolute favorite films – every time I see it I dwell on its themes and implications for days. In light of a recent viewing, three interconnected posts: this appreciation, an appeal, and some verse.
The flick is about many things: The mechanics of loyalty under duress, the immutability of human corruption, the tragedy of moral compromise, the perverse bond of the spy to his quarry. It has the scaffolding of a tightly wound Cold War thriller and the drapery of a melodrama.
At its core, though, is what it has to say about art and its role in society and, ultimately, to the human condition.
Art, it makes clear, is far from ornament – it is fundamental and necessary. It is the power to reorder our world, to interrogate it. It is a question and an answer. It allows us to explore the topography of our lives and society, the edges of what is permissible or possible. Art gives the idea of freedom where to buy vicodin in los angeles shape, tangibility.
It's why, when oppression looms, art becomes an imperative – an act of bravery and service. Art forms a haven where freedom can pool, exist, be tended to, shepherded, and protected. It becomes elevated ground from which to fight back.
The entire film frames a simple, gigantic, sobering question – What would we do? This dilemma is what throws the three main characters into sharp relief; the surveillance drone and true believer softened by by prolonged exposure to art and the vitality of life; the self-assured, savvy director galvanized to bravery; the wreck of an actress who's collapsing under a slurry of accommodations, addictions, compromises and betrayals. Their situations serve the plot, yes, but taken together they provoke an implicit challenge, especially to those who live by and for the arts today. What would we do?
(art by Claudia Varosio)