We take, for this salvo, for Part IV, as our patron Eve Babitz — the besotted bardess of Los Angeles. She began her 1974 debut "Eve's Hollywood" with a heavy lidded, tipsy & heartfelt bear hug to the city of Angels with the mother of all dedications. A manic roll call stretching accross 8 pages, a waterfall of indiscretions, influences, friends & relations. It begins as a parade of enthusasums and over 8 pages sinkins in with the weight of poetry. Let it stand in for mine then, perhaps smaller beer by the standards of art, but equal proof by weight of enthusiasm.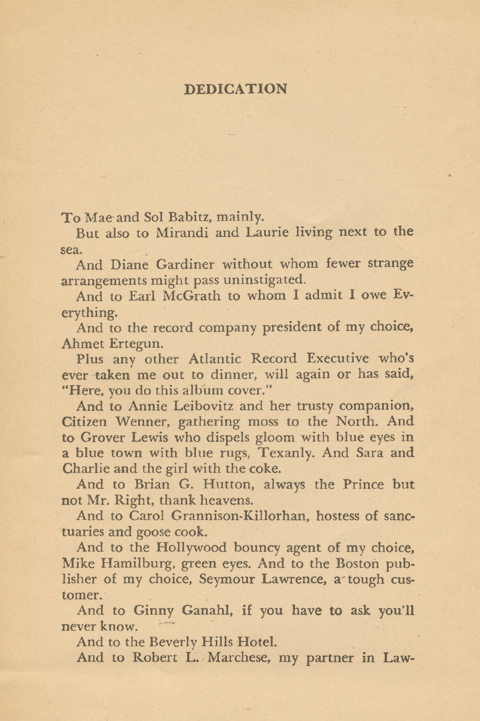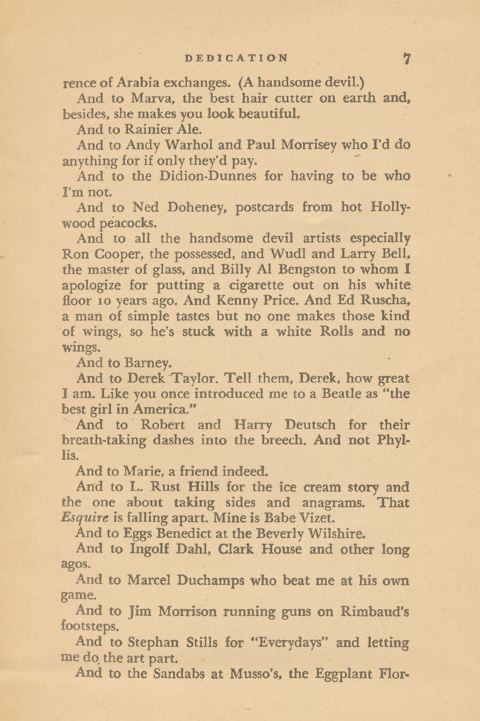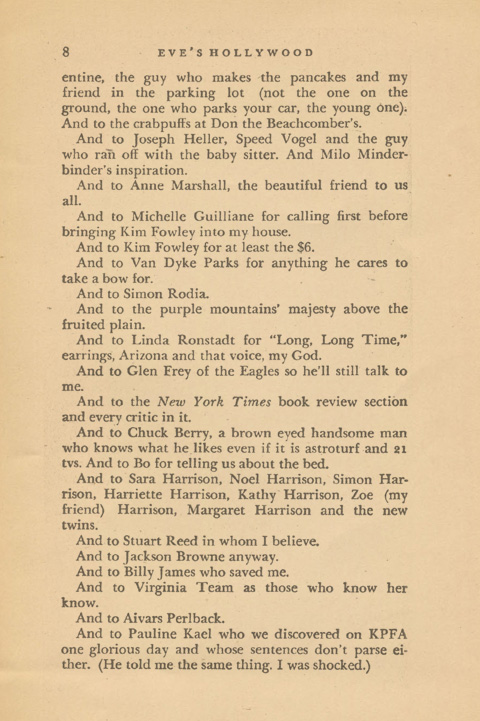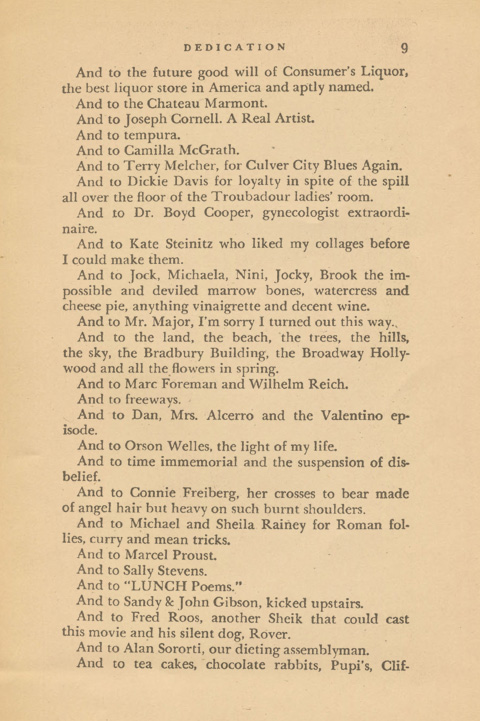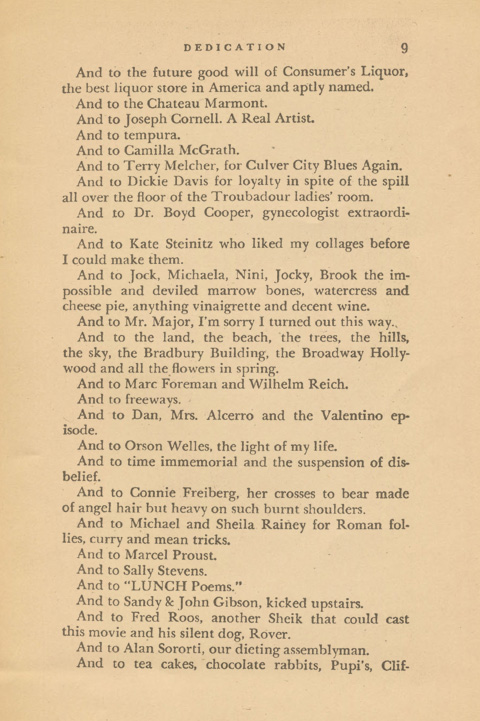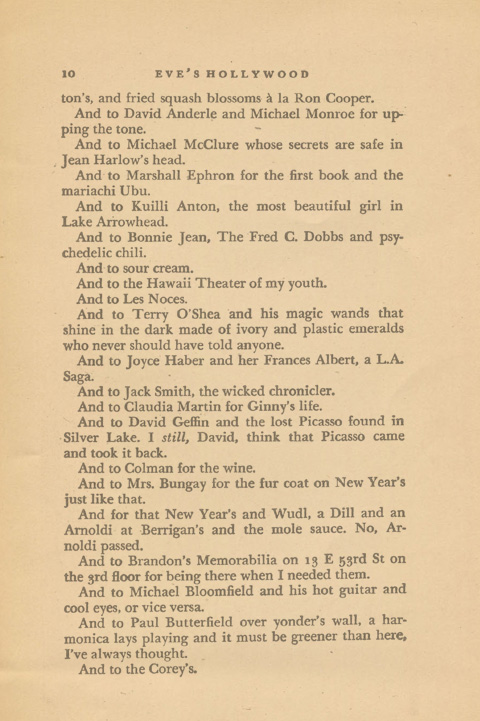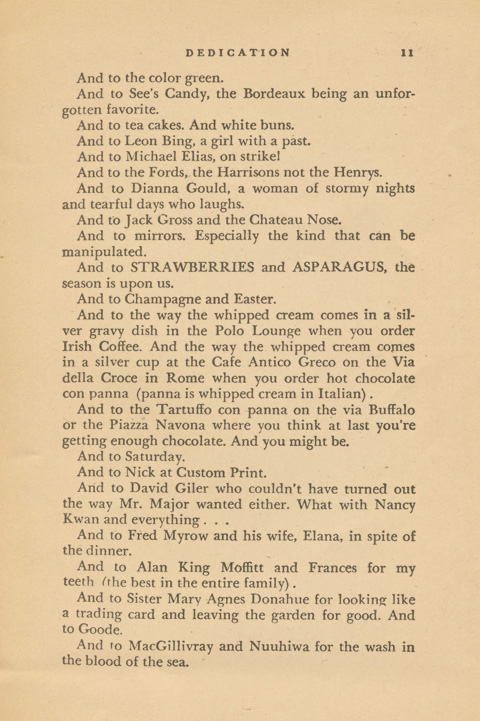 Right?  Born and raised in Hollywood, Babitz developed a particularly acute appreciation for the essential radness of LA – the American city, sui generis –
L.A. has always been a humid jungle alive with seething L.A. projects that I guess people from other places just can't see. It takes a certain kind of innocence to like L.A., anyway. It requires a certain plain happiness inside to be happy in L.A., to choose it and be happy buy vicodin italy here. When people are not happy, they fight against L.A. and say it's a 'wasteland' and other helpful descriptions.
Most dedications sound a few notes note that hover over the first few pages . This is, rather, a motley parade – a blaring celebration that echos across the entire book – Her parents, a cat to whom she owes "Everything," Ahmet Erteugn, the girl with the coke, the Eggs Benedict at the Beverly Wilshire, Milo Minderbider, Kim Fowley, Orson Wells and Proust, freeways, and Margret (which I hope is a deft and subtle play on Ann Margret, because, well, – Ann Margret. right?)
Her fragment on her ex- boyfriend, Ed Ruscha, is worth lingering over. It plays footsie with poetry and lies contentedly with philosophy – "Ruscha [is] a man of simple tastes – but no one makes those kind of wings, so he's stuck with a white Rolls and no wings."
And, as an aside, the Eggs Benedict at the Beverly Wilshire are delicious.