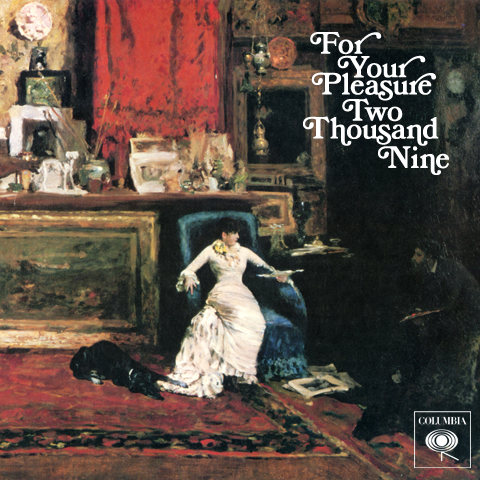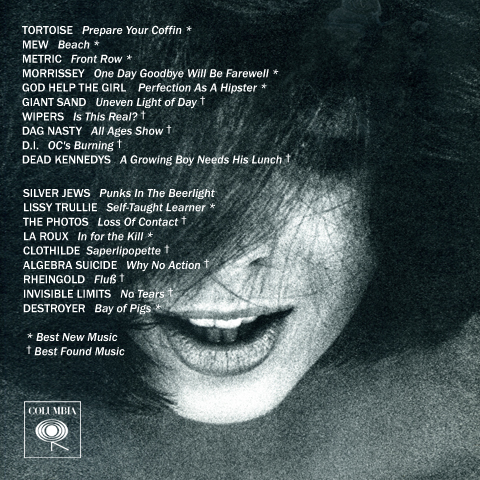 I discovered Mew the day after they played a show for the ages in Philly. Argh. If the dragon on the cover of the Asia record and the aardvark tank on the cover of ELP's Tarkus had a band they would sound like Mew. Fantasies, by Metric, was a grower. At first I thought it was hazy and unfocused, now I think it's hazy and sexy, which is better. Lissy Trullie is the kind of rock they play at photoshoots, and by all rights I should hate it on it's too-cool for school-ness alone. Nope. Love it. Lissy gets the flannel and leather CBGBs merit ribbon.
LaRoux's retro synth pop confection shuts off the noggin and cues the shimmy. There is chrome cheese all over Invisible Limits, a hopelessly obscure 80's German dark synth band, but it rules my late night headphoning when my resolve is weak. Rheingold are also German, but sharper and smarter and can be played proudly in the sober light of morning. The Photos were supposed to be Britain's answer to Blondie. Oh well. Clothidle is a brilliantly odd side of old French pop – France Gall aboard Joe Meek's Telstar.
Silver Jews, Algebra Suicide, the Wipers, and Giant Sand – weird that we should only meet now. God Help the Girl – thanks for introducing me to the Divine Comedy of Neil Hannon. Tortoise! Tortoise! Tortoise! Welcome back!
Some slivers of nostalgia. The home digitized 7″ of "All Ages Show" by Dag Nasty smells of clove cigarettes and VFW halls. The Dead Kennedys mature over time as well as Iron Maiden – from my fogy vantage Frankenchrist has become a deeply arty pleasure. And a ripping hardcore record. DI's 2007 resurgence is a bitchin' validation of the awesomeness of OC punk.
At this point Dan Bejar's Destroyer dwells in some magical Baroque hotel of blissed out self indulgence, across the hall from Jimmy Webb and drunk thespian Richard Harris. "Bay of Pigs" is his "MacArthur Park" – ridiculous, sublime, and, yes, drunk.
Morrissey released this year's best record, Years of Refusal.
[Download the comp, here.]
Front cover image: William Merritt Chase, The Tenth Street Studio, c. 1880
Back cover image: Wingate Paine, from Mirror of Venus, 1964-65