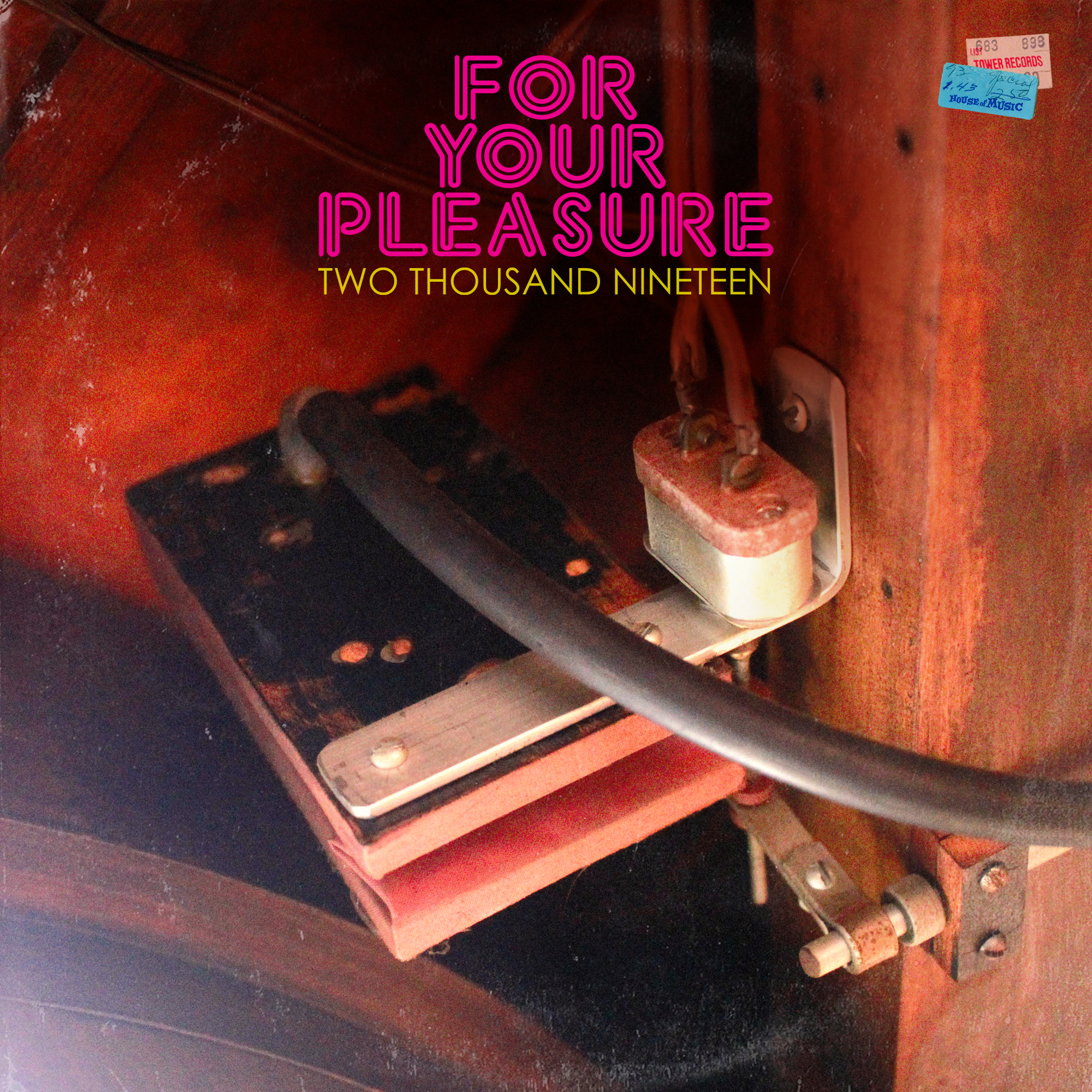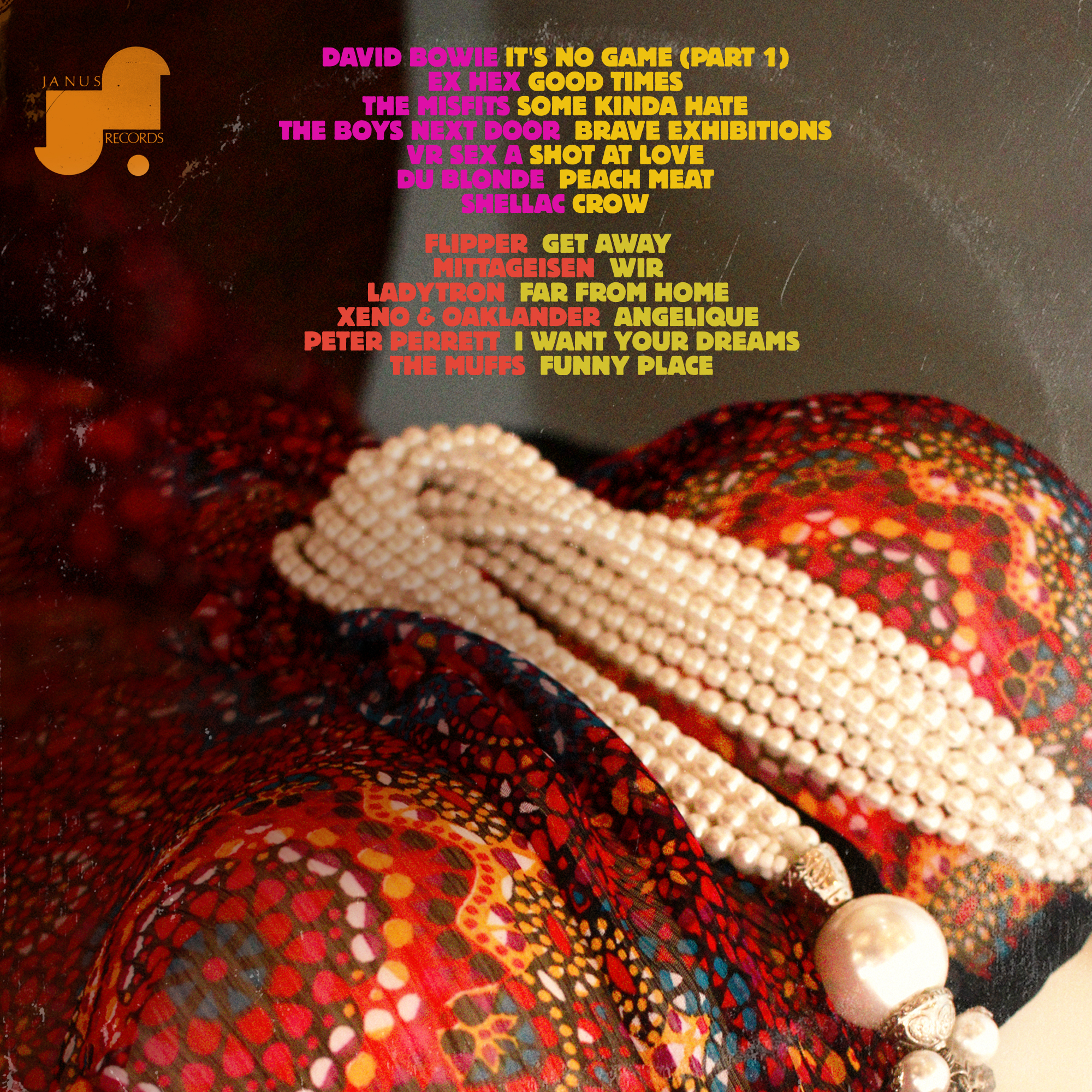 The year in boss tuneage began with a magical gift of the uncanny – Chris Connolly's Bowie channelling collective Sons of the Silent Age full-dress live rendering of Scary Monsters and Super Creeps at the Metro in Chicago…. an album Bowie himself never toured. Amazing!  — the searing opener "It's No Game" with the Japanese verses live, while Connelly, in full sci-fi Pierrot makeup, screaming while a guy who looked like Martin Freeman dressed like Robert Fripp played the shredding Robert Fripp leads. I bought Scary Monsters when I was a kid and this song, especially, was, I'm certain, the weirdest piece of music I had ever heard and it stuck the weird in me deep, a weird which has never left me. I've loved it to pieces ever since.
Let me be measured here in my praise — Mary Timony has cast off her earthly bonds and risen Phoenix-like as the flame-winged incarnation of radness itself. Her accomplice in raditude, Betsy Wright, serves as the royal ambassadrix of Rock & Roll to the entire, ever-expanding, universe. Together in Ex Hex, their new record has given me more pure unalloyed rock pleasure than anything in years. It shreds, it rips, It's Real. The record of the year doing donuts in the parking lot behind the mall of your teenage dreams.
Let "A Shot at Love" by VR SEX, from this years' re-issue of an out of print cassette EP, Horseplay, stand in for the new VR SEX EP, Human Traffic Jam, as well as the terrific new Drab Majesty record Modern Mirror. All these are snaky tendrils and foggy manifestations of Andrew Clinco, finally having achieved escape velocity from mere gothy, synth-punk revivalism into a glorious trajectory of his own. Rushing over from seeing Bryan Ferry that same night, the killer live set Drab Majesty delivered was a revelation —  a Saturnalia of weirdness packed to the gills with weird kids weirding all over each other.
Two 80's hardcore titans delivered mind-blowing, and distinctly definitive, live shows. Flipper, with a feral David Yow on vocals, conjured the vibe of a classic DIY basement show – a reminder that before they became a thing shows like this were motley, random, shambolic, wet, sloppy, scattered, immediate, joyful, confrontational, and above all – super fucking weird. Speaking of which, it's worth remembering just how super fucking weird the Misfits were back in the 80's. Because for all of his subsequent goofiness and cult popularity, Glenn Danzig was as much a foundational hardcore pioneer as Henry Rollins, Ian Ian Mackaye or HR. It's why their recent sellout of Madison Square Garden and stadium show at the Wells Fargo Center here in Philly was felt like such a triumph — because the weirdest band of all the hardcore weirdos took it all the way to the top of the heap (and because for all the preposterous Liberace robo-demon costumes and flaming pumpkins onstage, as song followed song it became clear that Glenn Danzig might not have written a single bad one) Hearing a stadium full of humans bellow "There's some kinda love, and there's some kinda hate. The maggots in the eye of love won't copulate" in ecstatic union suggests there may be hope for the species after all.
2014's Welcome Back to Milk by Du Blonde began began as a nervous breakdown, exploded like an estrogen fueled roman candle, and was my favorite record that year. Waited, bated, and finally Beth Jeans Houghton issued another beautifully rendered sizzler, Lung Bread for Daddy, but this time she did everything herself. This record is so primitive, so primal that it reminds me less of other musical references than of, of all things, the lone wolf artist Joseph Beuys, wrapped in his grey thick felt sculpting sublime forms out of raw animal fat. Primitive like that. Weird like that. Art like that.
Mittageisen (named after the German version of Siouxsie's "Metal Postcard") belongs to a quirky subset of now beloved records that I bought, unheard and unknown, solely on the basis of the record cover. This one flashed its weird in all the right ways and delightfully delivered — moody, Swiss cold wave soundscapes of intense instrumental impact.
There's a limit to how many rock and roll basket cases you can healthily adopt, and I'm constitutionally resistant to the skeezy charms of heroin junkie pirate types… let someone else feed the memory of Johnny Thunders, or genuflect before Keith Richards' skank-ass skull ring, blah blah… but I happened to hear this, second recent record by the Only One's Peter Perrett and I gotta say, pretty charming skeez from this legendary heroin junkie pirate.
Another archival score this year was discovering Boys Next Door, Nick Cave's disowned, or at least disparaged embryonic stage of the Birthday Party. I get it I guess, from his Olympian vantage its nervy scribblings must seem oh-so-conventional… but the weird was there from the beginning. Hearing the band playing their way out from under post-punk and new wave forms, almost literally song by song, arriving by the end of the record at "Shivers," — the first acknowledged Birthday Party classic — is thrilling. No such anxious complications get in the way of Shellac's meticulous vinyl re-issue of their Peel/BBC sessions. Now comfortably settled into a beloved institution for the converted, the initial four song session from 1994 is a stunning reminder of their live-wire novelty.
Ladytron become one of my favorite bands largely during their absence so their return to active service was a cause for celebration down our way, where this reunion record was played repeatedly at loud volume, occasioning appreciative gestures, head nodding, rhythmic tapping of nearby objects in time to the various fat beats of its excellent grooves… also, many additional groovy moods throughout this year were accompanied by the bleeps, blips & bloopy pleasures of Xeno & Oaklander.
"it was the late '80s…. Everything that was popular then in Los Angeles was starting to irritate the shit out of me. I was getting really bummed. Stuff like the Red Hot Chili Peppers were happening and I was like, 'I fucking hate them so much, I have to write the anti-Red Hot Chili Peppers songs'" Goodbye Kim Shattuck, thank you Muffs.
DOWNLOAD THE COMP HERE.