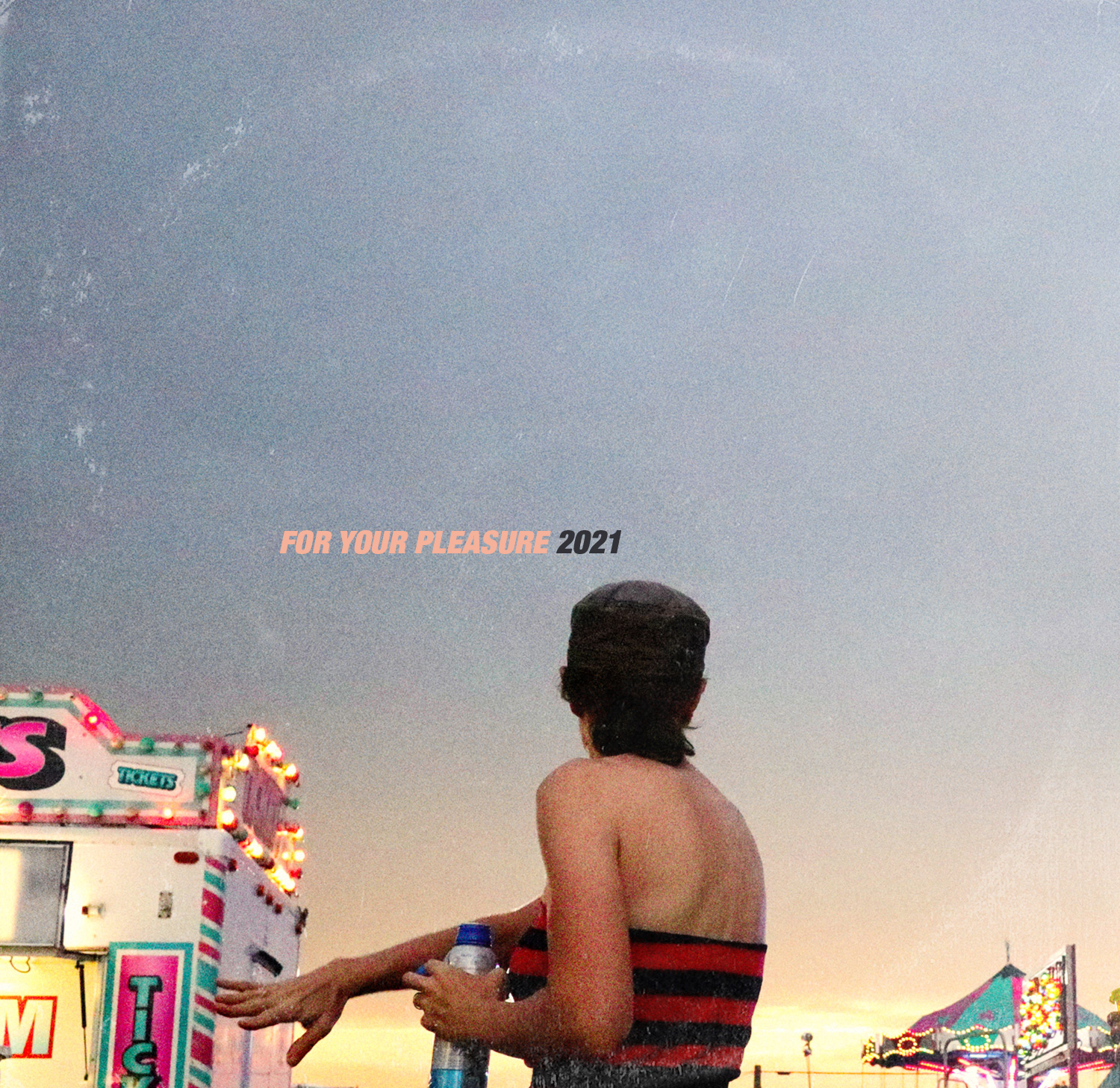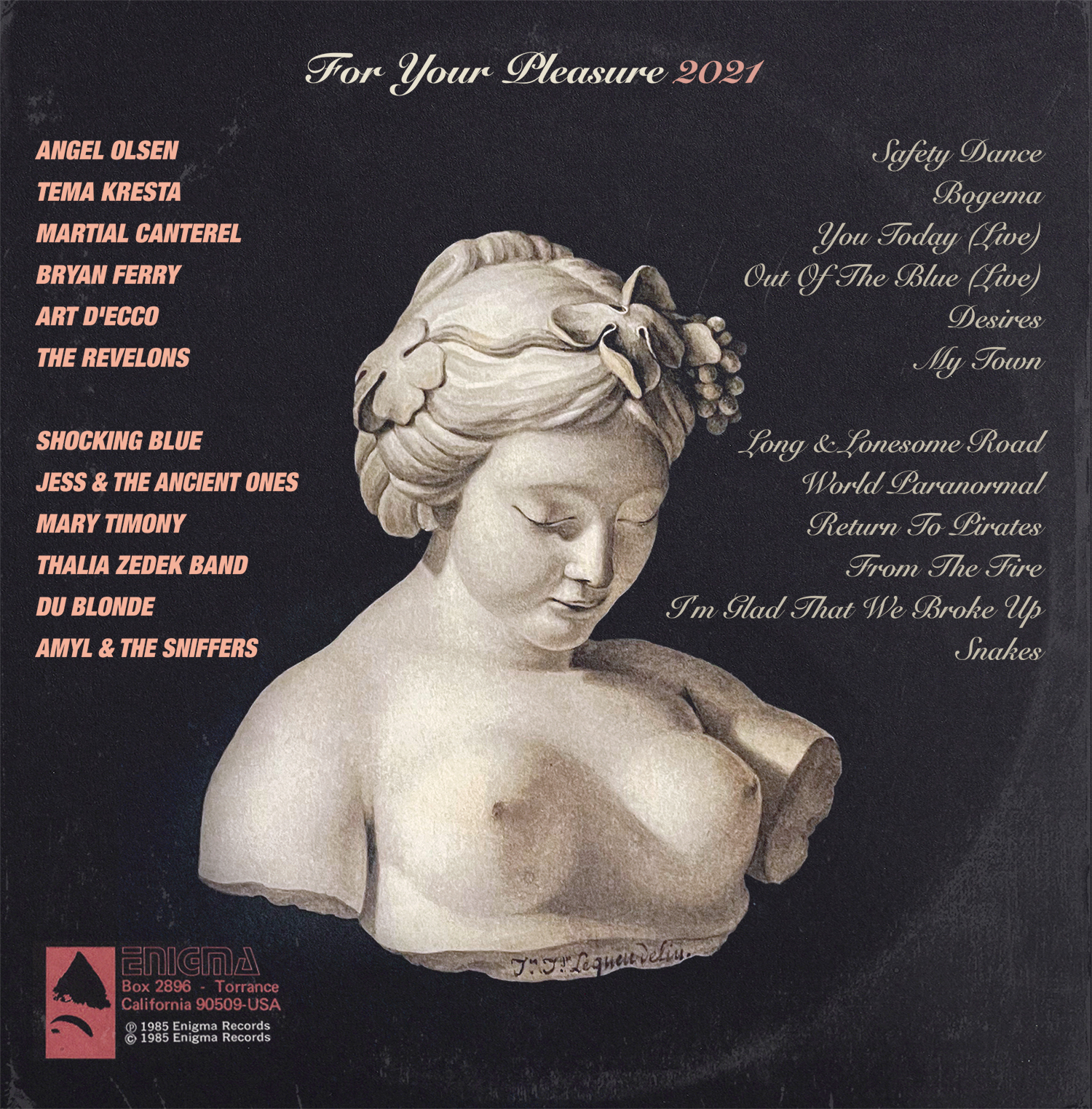 My nearest and long-suffering dearest know the pinnacle of esteem to which I hold the boundless talents of Ivan Doroschuk and his band of hatless men – so I was delighted when the boundlessly talented Angel Olson elected to take the Safety Dance out on a foggy meandering night drive earlier this year… Foggy meanderings reliably drive me to distraction so I was an easy mark for the purring, prolix Ruski ramblings of Tema Kresta, who I hope never stop talking. I could ramble on about bliss-riding Martial Canterel's liquid arpeggios but instead I'll point out the cat is from Baltimore. Baltimore, Maryland. A fact which, when you catch his arch, plummy, Euro-Transylvanian vocal inflections, should delight you as much as it does me, every time.
Felicitous appreciations to Baron Arch Plum himself, Bryan Ferry CBE, for taking time off from riding to hounds and presenting a splendid evening of rocksy music back in '19, commemorated on this year's excellent live LP. This year's Arch Plum Award for meritorious service to the Perpetual Order of Glam Rock goes to Art d'Ecco, loyal queen's servant of Victoria, British Columbia. And the Other Music For Uplifting Gormandizers Award for the year's best obscure, reissued discovery is presented to The Revelons — early CBGB's scenesters who originally named themselves The Ramblondes, only to realize that they had unwittingly combined the Ramones and Blondie. Heh — which is exactly what they sound like, if you spike this already potent cocktail with a squeeze of Television. Imbibe!
Yearly, it seems, witchy women materialize from the ether and cast their witchy electric spells upon me, and I spend the year mesmerically groovin' to their electric witch spells… You may well remember the late 60's Dutch psych act Shocking Blue from their oft covered smash hit Venus, or their more obscure Love Buzz, covered by the rather less obscure Nirvana. For me it was all about rediscovering the stomping eldritch energies of Long and Lonesome Road – when I listen I imagine riveting singer Mariska Veres leading a motley army of electric witchy women like some cross between Stevie Nicks and Marianne in the Delacroix painting leading her people. In the first rank of this advancing coven we would surely find Jess of the the Finnish occult rock behemoth Jess & the Ancient Ones, whose organ drenched spooks held me helpless in their thrall. Hovering above, swathed in a shimmery elven mist, we find Mary Timony, transmuting swirling celestial energies into adamantine rock. 
And, to complete this fantastic tableau — like dystopian warriors from a late 80's low-budget VHS, the wiry, weathered, blasted Live Skull and Thalia Zedek stumbled from the rubble of club-land to play the year's best show. Zedek in particular was astonishing — unfussy adamantine rock played with remarkable virtuosity and passion, absolutely fucking riveting, a total left field surprise, and fucking necessary. Bravo.
Du Blonde released the years best record, Homecoming. More than that, it stands as a perfect model of the form in every aspect. Each song interesting in its own way, each distinct in its vibe, and each a pleasure note for note. Exquisitely sequenced, each side judiciously composed. Masterful, controlled and yet wild-eyed and raw. Art direction – aces. A supreme feat of DIY, Beth Jeans Houghton produced, designed, played, released it all herself. Packed it in a box in her mother's flat and sent it to each buyer with a note. And stickers. Total time 32 minutes long — perfection. Third astonishing record in a row — time to name a star or asteroid or some other celestial feature after this one…
…just not a meteor or a comet. Because that honor goes to Amy Taylor, the flaming ball of cracking energy behind Amyl and the Sniffers, who's Comfort To Me is my favorite hardcore punk record since 2010's OFF! EPs. Cause here's the thing with hardcore, for me, because of how deep seated it is in me, down in my soul — at its best it's not only the most profoundly exhilarating music I know but also the most soul-nourishing… OFF! moved me because it proved that hardcore's elemental energy can still be accessed even, or especially, when we get old-ish… something I never took for granted. Amyl gladdens my heart because it proves that hardcore's elemental energies will persist into tomorrow. Comfort To Me is the most profoundly zoomer record I've ever connected to — and the wisest. It's a body slam and a body hug stretched across decades among misfits bending the world to their requirements and saving their own souls. The kids. Alright, alright, alright.