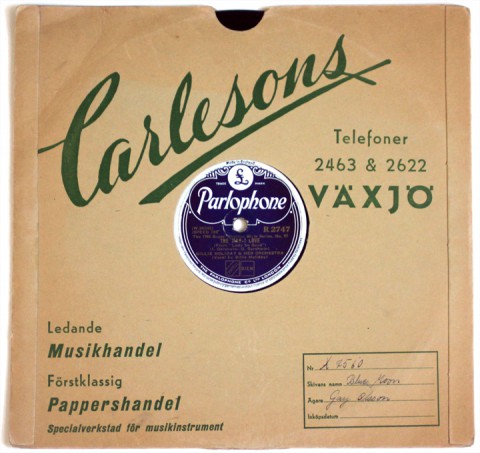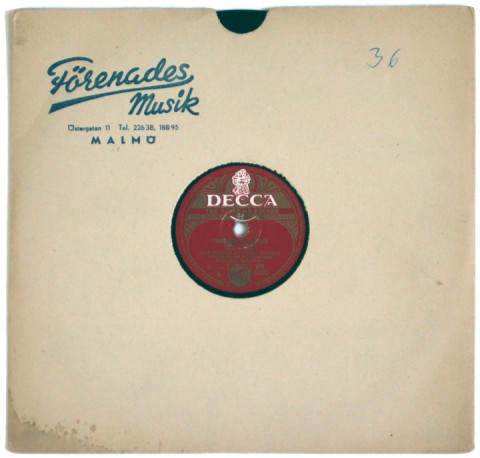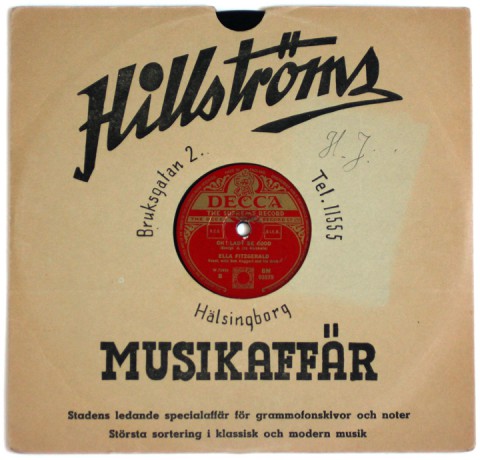 So, recently I was over in Sweden visiting IKEA HQ (more on that, later-ish…) IKEA is located in Älmhult, a small picture postcard of a town. Quaint cobblestone square anchored by statue of Carl Linnaeus (you remember Linnaean taxonomy, yes? — three kingdoms, divided into classes, orders, families, genera, and species, eighth grade or so, feathered hair, Toughskins jeans, 3/4 black sleeved Cars T-shirt…sorry, pardon my corduroy reverie…)
Anyway, I'm wandering around and happen upon a gas station / burger & ice cream hut / thrift store (!) where, between fan belts, spark plugs, a row of swedish potboilers, needlepoint, and axel grease, I spot these 10″ records in a crate.
What a score! Each one of these Swedish type compositions is gorgeous — and each anchored by a contrastingly dense, filagreed record label. Häftigt!