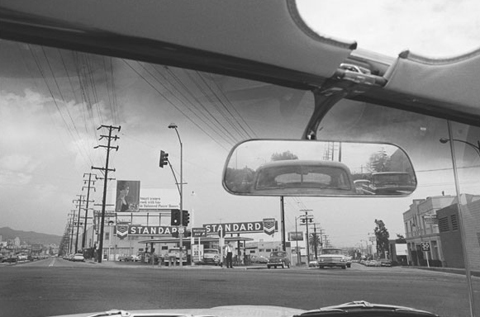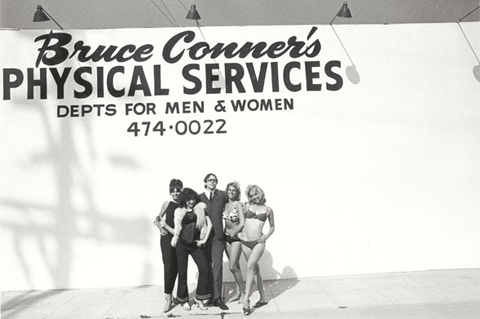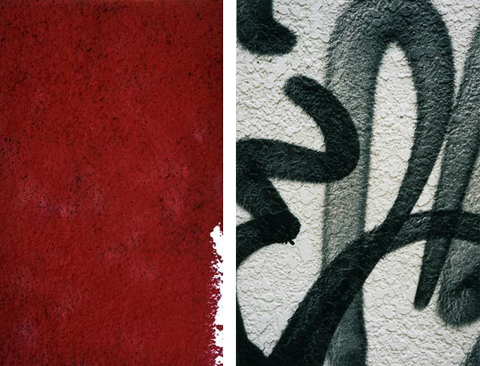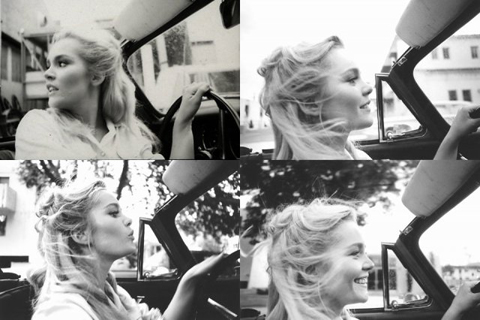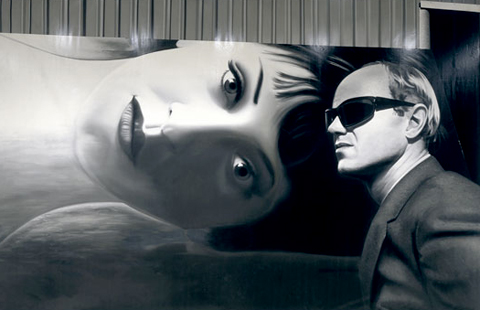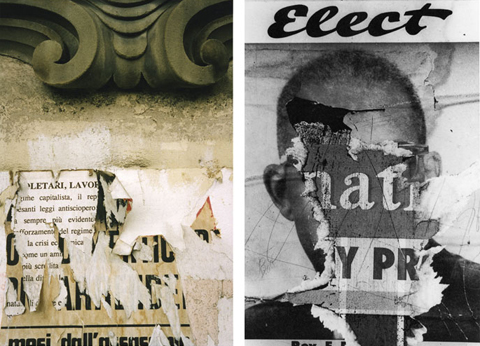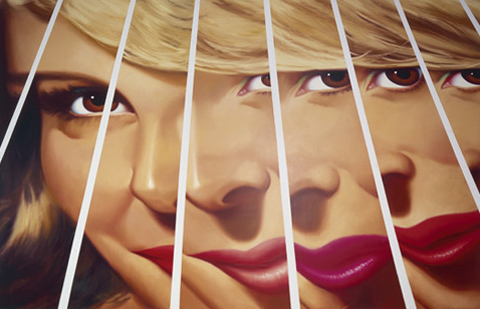 A lot will be written, understandably, about Dennis Hopper's indelible wild-eyed performances as an actor and his stature as a cultural iconoclast. More will be written, deservedly, about his gifts as a director (his 1980's neo-noir the Hot Spot, with Jennifer Connelly and Don Johnson is a personal favorite…) Too little, unfortunately, will be written about him as an artist – as a photographer, painter, and patron.
Hopper, for all of his hippie-savage persona (and dissolute habits), was a man of considerable aesthetic gifts and a genuine passion for art (instilled in him, in that only-in-Hollywood-sorta-way, by non other than Vincent Price)
He found his home amidst the Pop Art scene, beginning in the early 60's. He became a friend, collector and patron to Jasper Johns, James Rosenquist , Robert Rauschenberg , and especially, Ed Ruscha. In turn, they inspired Hopper in his own photography and painting – and over the years he built up a respectable oeuvre of solid, earnest work in the genre.
His paintings are the work, in the best sense, of a gifted http://www.mindanews.com/buy-paxil/ amateur – accomplished, passionate, but with visible effort and little transcendence. His photographs, on the other hand, are far more distinguished – characterized by striking graphic compositions, technical adeptness, and a young Jane Fonda. That is, Hopper had an eye & chops, yes, but he was also, um… Dennis Hopper. As a result the photography is goosed by the presence of his fellow famous young and restless – It's like Ruscha or William Eggleston doing Hollywood candids.
Here's the thing though – To view Hopper as derivative is to miss what makes him matter as an artist. Genres and styles are defined by a handful of brilliant outliers, driven by a primordial vision that guides their craft. They do the heavy work of clearing spaces in the cultural landscape. The vast majority of us who want a passionate relationship with art inhabit these spaces, either as viewers, artists, critics, or patrons. Hopper's work, for me, is a testament to that dynamic – not to defining art, as much as living within it.