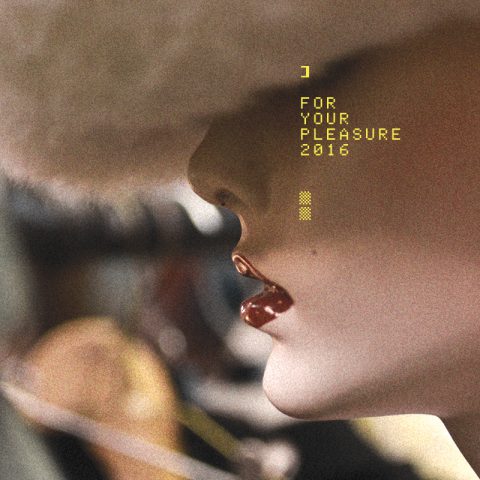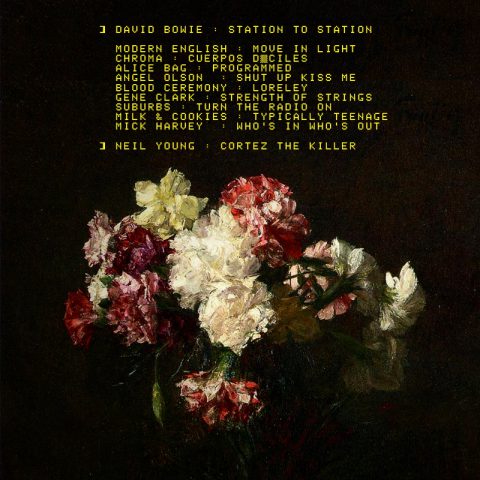 Comrades! Ugh. This year. But — yet — always — all year long — the weirdest, wonderful things shot through cracks. Blackstars in a black sky — absence has a pull of it's own. And in this imploding year the void pulled hard, pulling beauty from random trajectories, shining bright —
A resurrected Modern English played the years best show. Embracing their strident, tribal, chanty early sound it was urgent & archival in equal measure. A column on world hardcore I read never led to the submerged sizzle of Barcelona's Chroma. LA punk legend Alice Bag's jukebox of received wisdom was pent up & aged for 30 years — every song a shimmy & taken together a shiny suit of armor for bright, headstrong girls everywhere. Angel Olson's new record was the years most vital — in no way beholden to nostalgia, obscurity, revival, genre, or personal obsessions, not crate dug, not researched, not referenced – just a new, challenging, bracing salvo of ace tunes by a smolderingly gifted woman. Dig, friend, the smudge stick of oddball embroidered heavy boogie of Blood Ceremony & the aching dignity & yearning of the fallen Byrd, Gene Clark. Two unexpected & random reunion records stunned this year / Si Sauvage by Minneapolis' fauvist sophisticates The Suburbs & SoCal hardcore legends Shattered Faith's Vol III. The former sports the years best single tune & an gleefully pompous & sexy cover design by Kii Arens. From the latter I feature nothing because no digital form of the record exists. Genius gentlemen! But for LA punk nerds it's a circa 81 time warp. Aces. Ah! the medicinal power of pure feyness! — swooning power-chorded sashay – teenage swoons unfurled like blazing wings on the roof of a burgundy Camero, lollipop lust, gymnasium passes, Milk n' Cookies. Ex-Bad Seed Mick Harvey's translations of Serge Gainsbourg's songbook provide technicolor details that were once just suggested by his louche croon. And the words are funny & lusty as hell.
Now, about the bookends — David Bowie's death was the implosion that marked the beginning of the new year. I mourned here, and ruminated on the amazing Blackstar here. I kept coming back, though, to the live unhinged swoon of "Station to Station" from the legendary 1976 Isolar Tour. And Cortez? Well, it came on randomly one wrecked mid-November night, shuddering into focus & this whole aching tide of a song seemed to wash over the years dark closing days. Fade out. You can download the full compilation here.