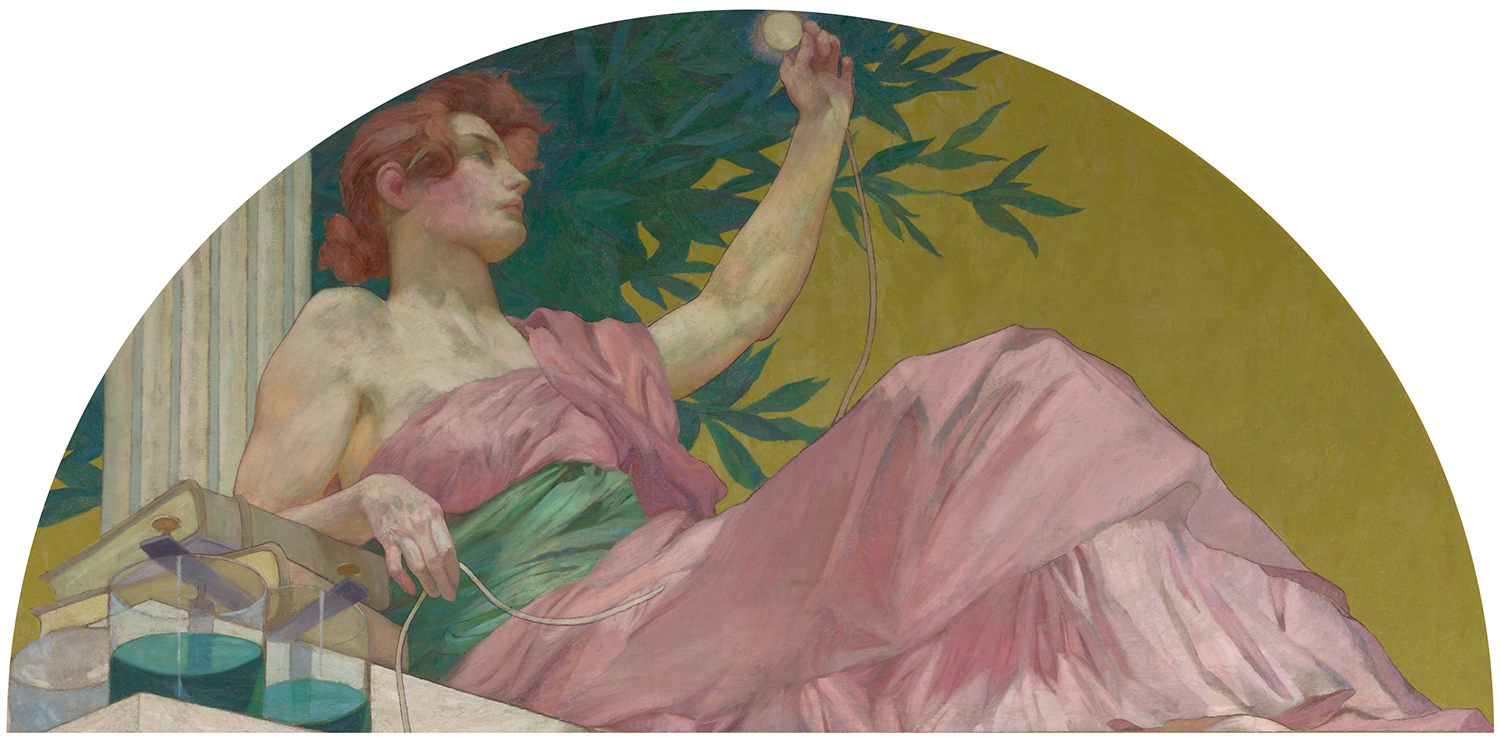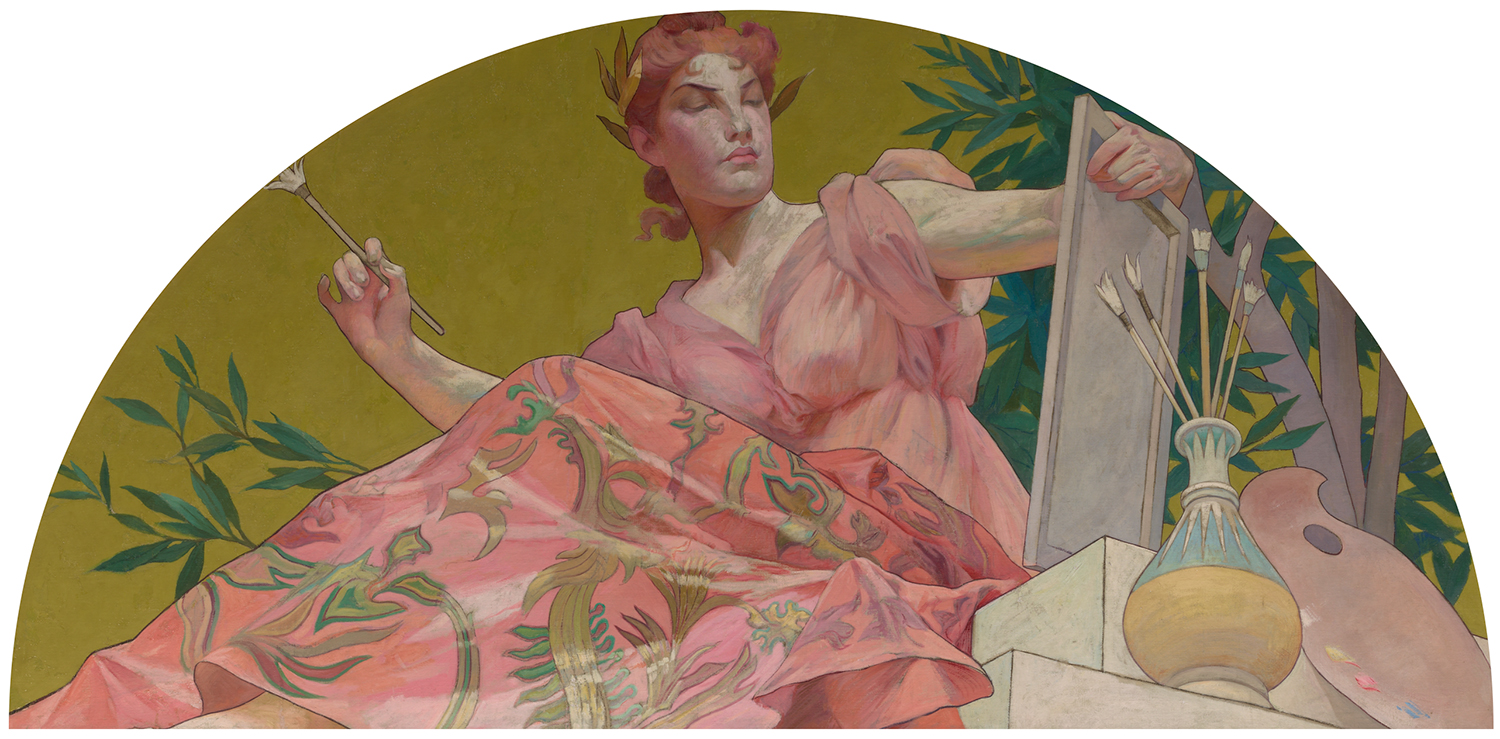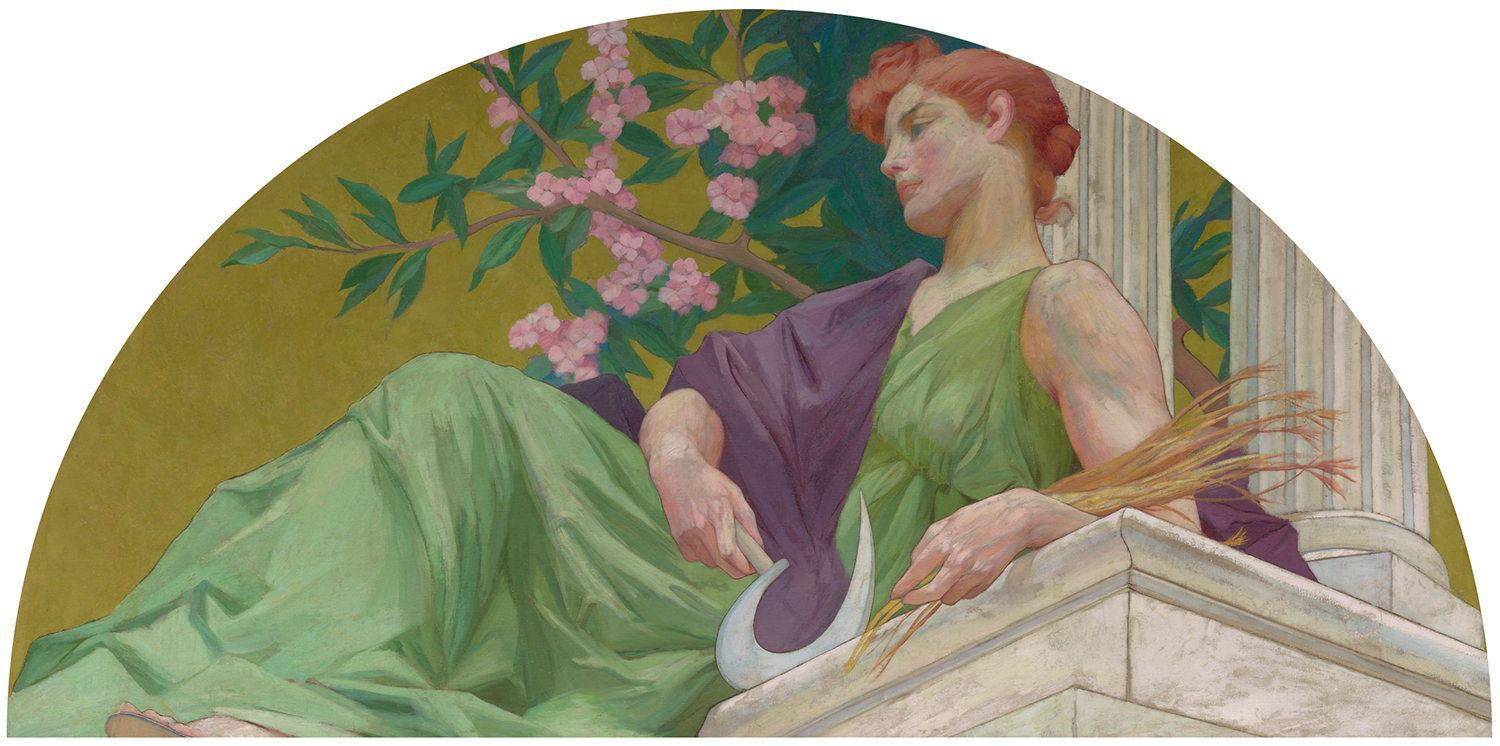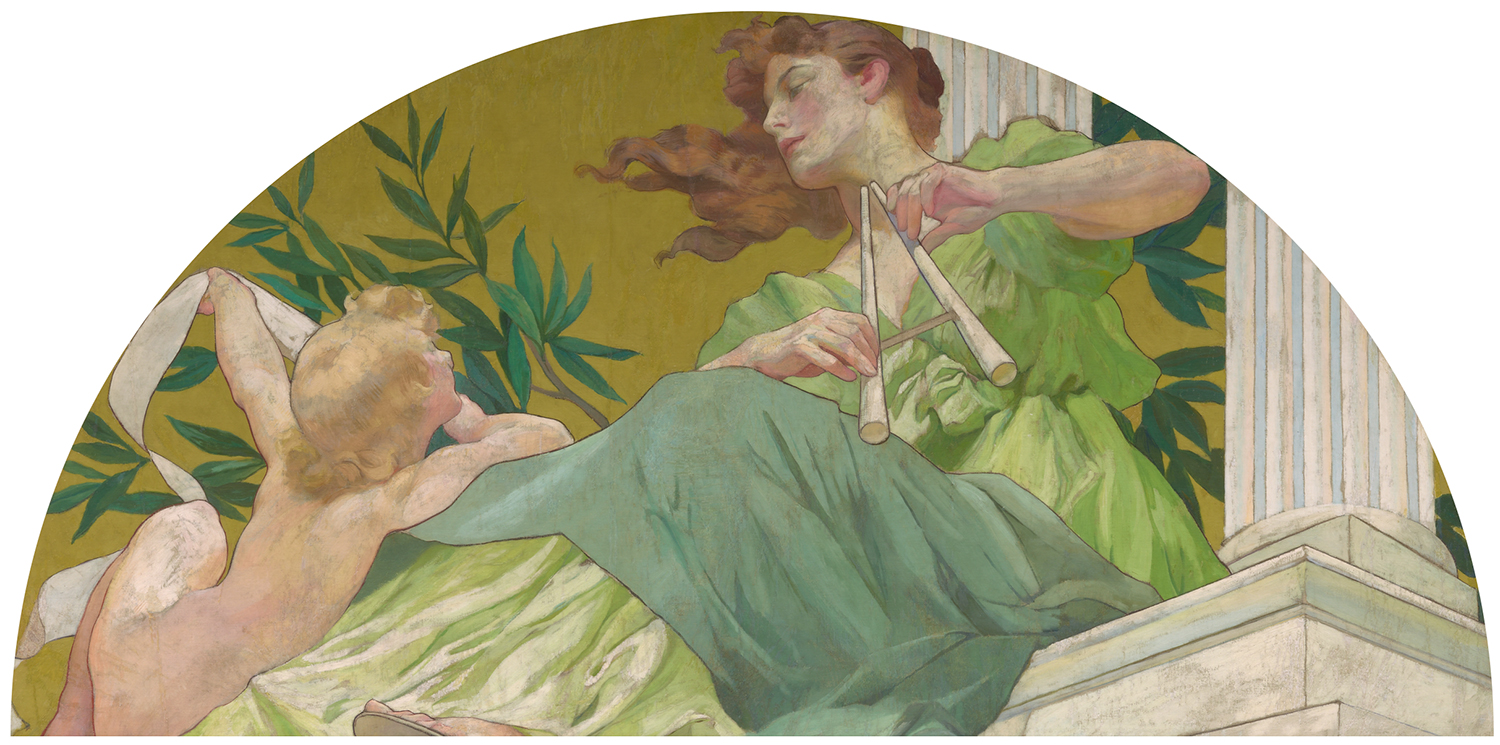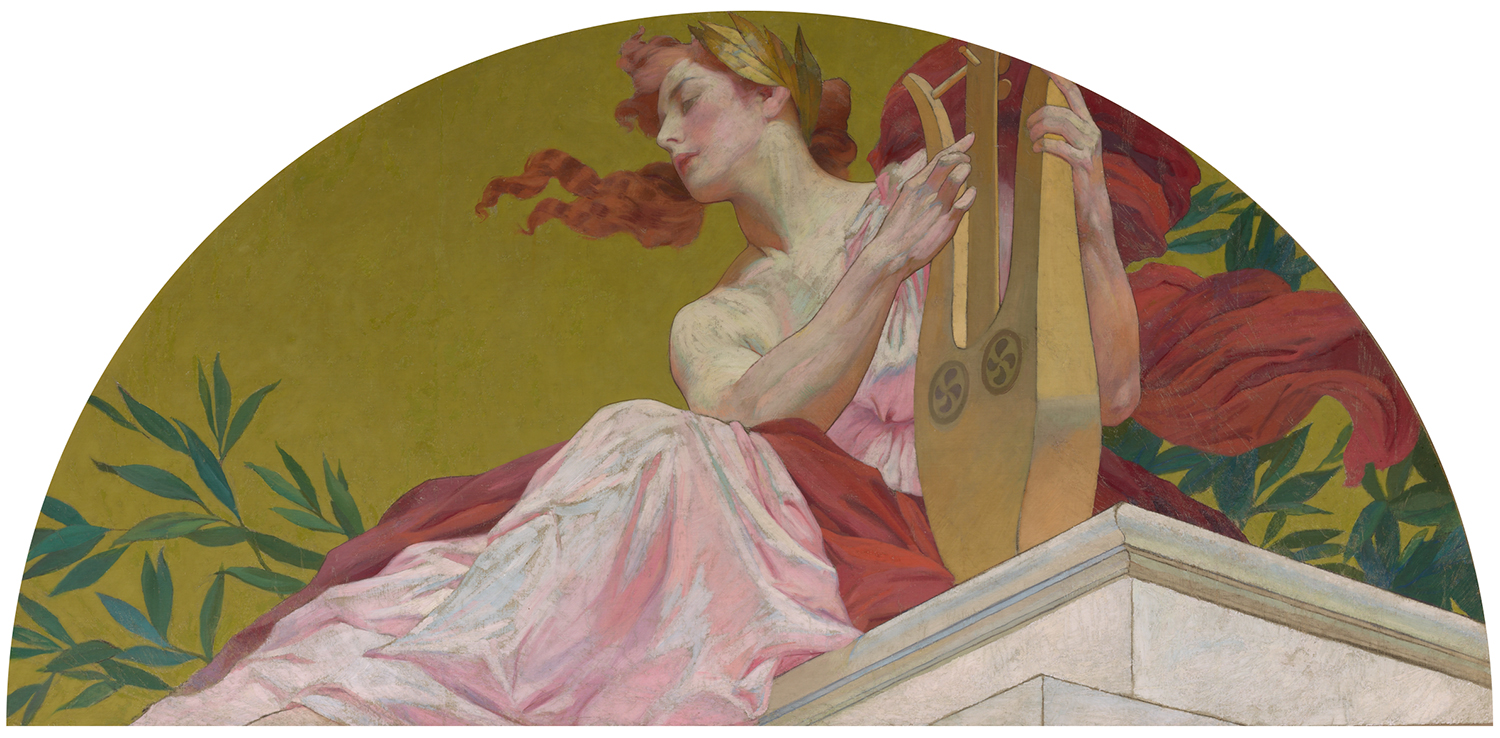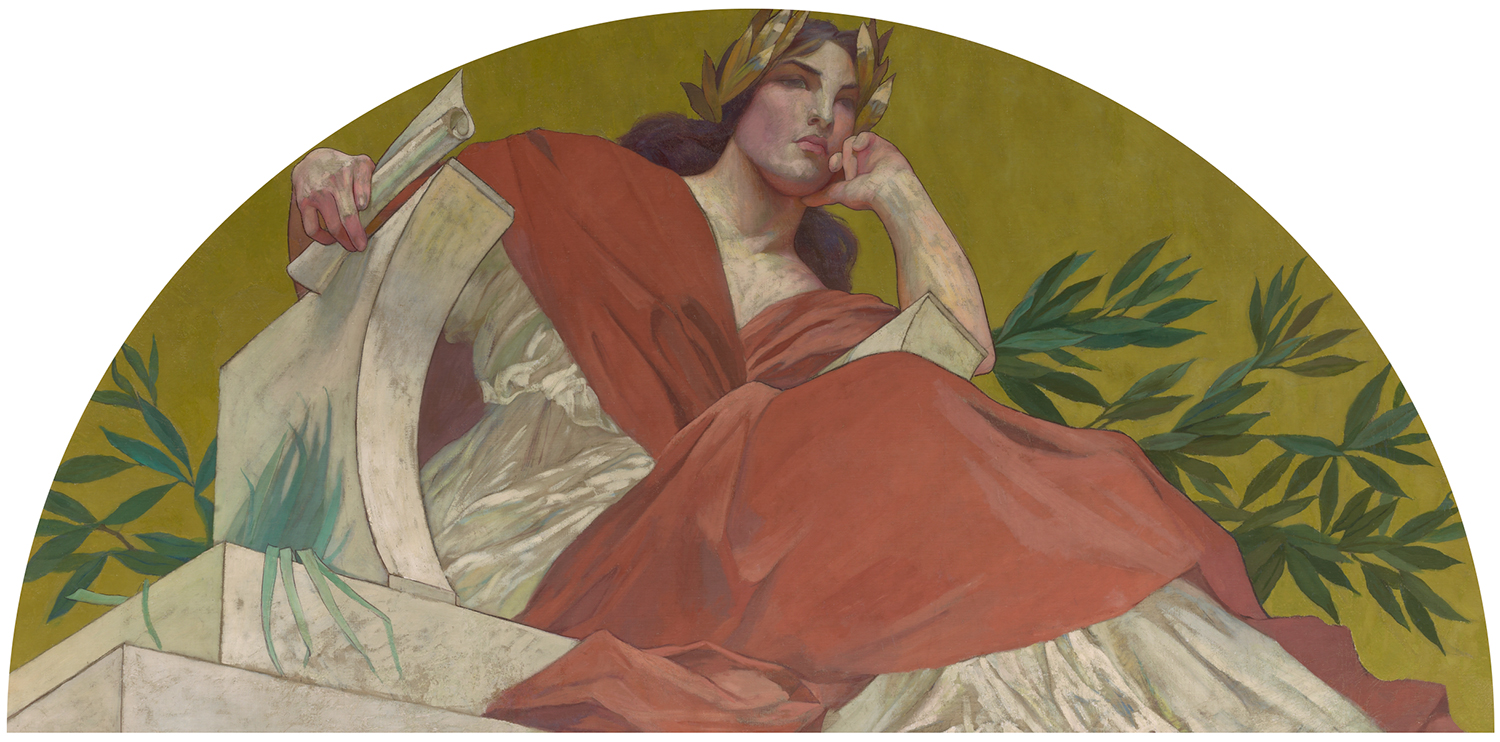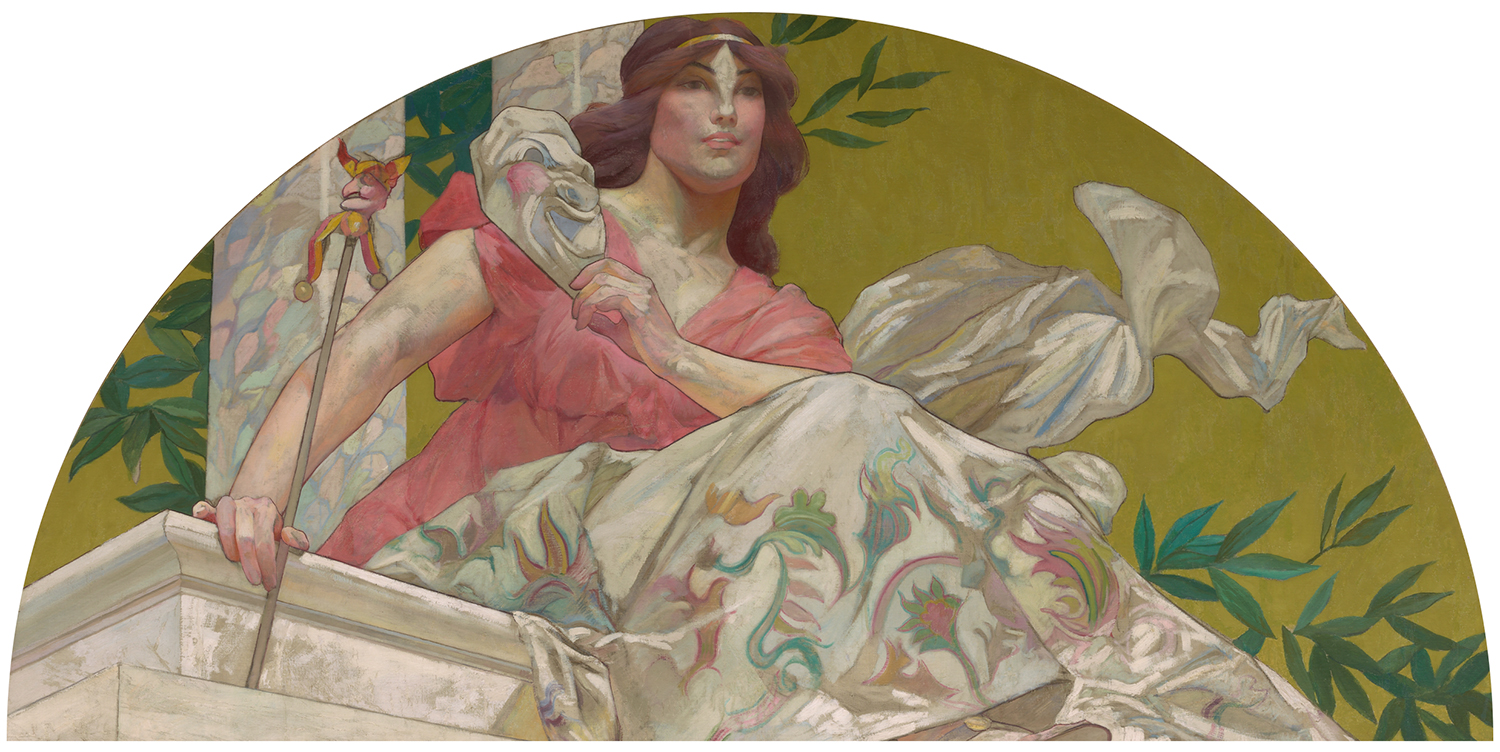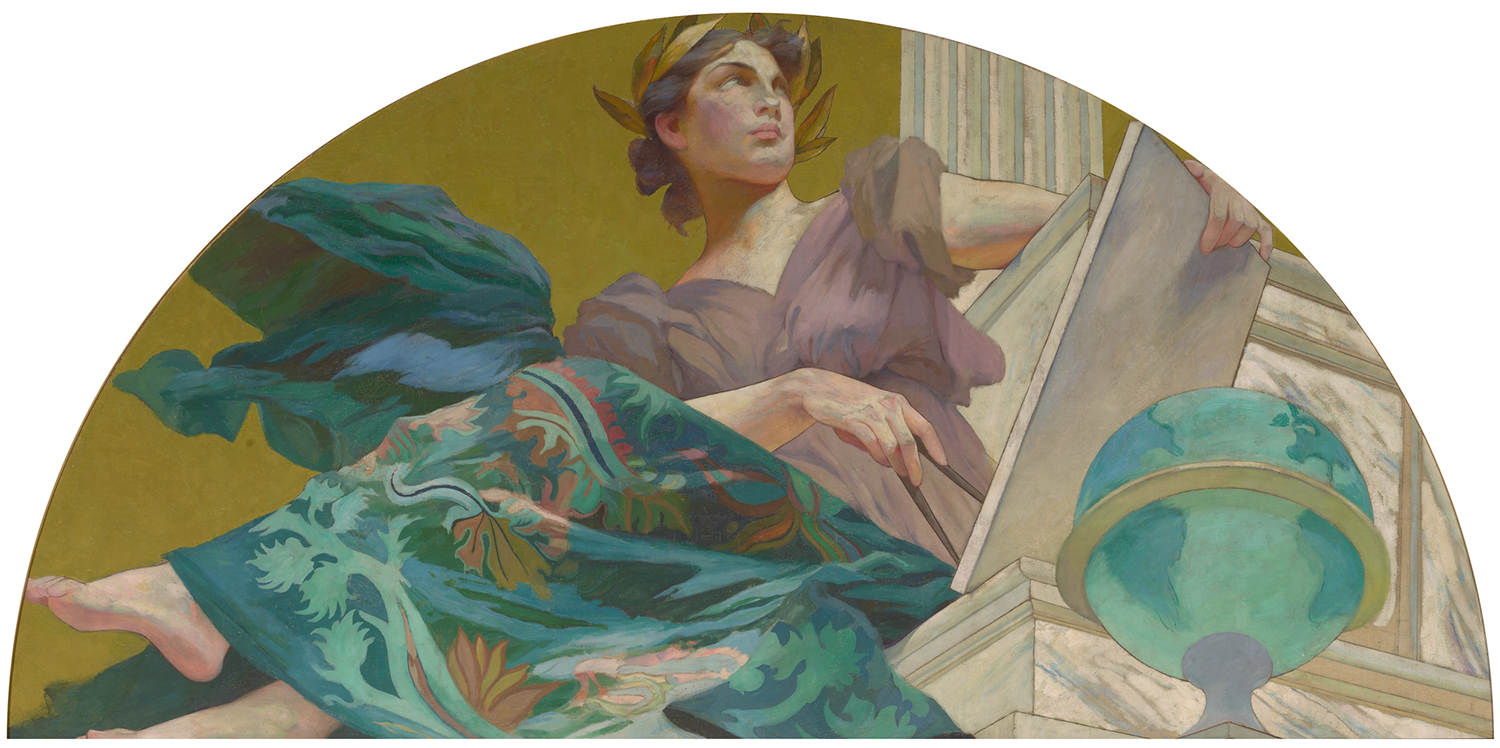 On a recent trip to the Yale University Art Gallery I was struck by these lunettes installed in a series high above the moulding of a gallery of 19th century American paintings.
Painted by by Harry Siddons Mowbray they were commissioned as part of a large decorative scheme for the New York mansion of railroad tycoon Collis Potter Huntington. Six of the muses are traditional, while Mowbray invented three new ones — Painting, Agriculture and Science and Electricity.
At first thier cumulative effect was somewhat disorienting – they're mounted so high that they sit nearly past the terminal angle of the neck. I had to bend backwards to take them in fully. Once I could focus though, I was mesmerized. What a presence each possessed, enhanced by their slightly exaggerated perspectives. And what vivid style — watery and fluid coloring held taught by graphic contours — a gorgeous hybrid evoking  academic painting, vintage advertising illustration, social realist propaganda and heroic comics. Make my muses Mowbray's!
More information here. From the top: Muse of Electricity, Muse of Painting, Muse of Agriculture, Muse of Music, Muse of Lyric Poetry, Muse of Tragedy, Muse of Comedy, Muse of Astronomy.